As a healthcare professional, a nurse must know how to care for patients to ensure the best outcome is achieved. Nurses must have the knowledge and skills to generate a nursing diagnosis that covers a range of services, including patient assessment, medication administration, and patient education. The knowledge that a nurse uses to guide the care they give to patients will help ensure optimal care is provided.
Today's value-based care system focuses on patient outcomes beyond the clinical and hospital settings. Patient education is important, because patients who are informed and educated about their health and self-care can have an improved quality of life.  For many healthcare facilities, the key to empowering patients to understand their care needs better is simple: effective and impactful communication with patients and their families.
Why Should You Emphasize Patient Education?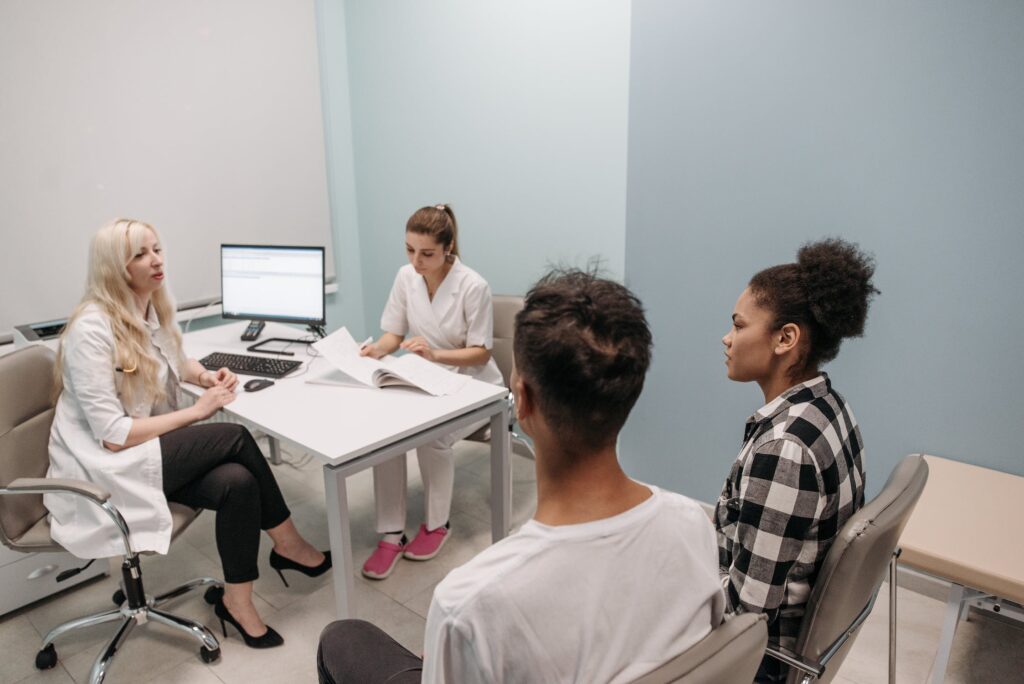 The best way for healthcare professionals and organizations to understand the importance of patient education is to look at the benefits patient education offers. Here are a few critical reasons healthcare organizations and professionals such as nurses should prioritize patient education.
Prevent Chronic Illnesses
The COVID-19 pandemic put a massive burden on global healthcare systems, highlighting several challenges they were unprepared to address. One of the key challenges was the increased health risk for patients with chronic illnesses. A study observing healthcare organizations across 12 states found that 73% of people hospitalized for COVID-19 were living with at least one underlying chronic illness that worsened the impact of the disease. Patients with a higher number of chronic conditions reportedly had a higher risk of hospitalization.
The study also found that 90% of the country's healthcare costs were for people with chronic illnesses, and these conditions accounted for around 70% of the leading causes of death nationwide. Better awareness and greater patient education is an effective way to help patients fight chronic health conditions through proper self-care management.
Effective communication of nurses and other healthcare professionals with patients and their families is fundamental in helping patients improve their quality of life and minimize health challenges.
Eliminating Unnecessary Healthcare Costs
Better patient education can make a significant impact on reducing overall healthcare costs. Unnecessary patient readmissions resulted in an estimated $17 billion in expenses each year for the government. The Centers for Medicare & Medicaid Services (CMS) began making efforts to lower the cost of avoidable patient readmissions by creating the Hospital Readmission Reduction Programs (HHRP). These reduction programs penalized healthcare facilities with frequent instances of patients being readmitted within a month of receiving treatment.
In 2021, CMS penalized over 2,500 healthcare organizations for readmitting too many patients within a month of receiving care.  Educating patients on how to follow self-care recommendations upon discharge from a healthcare care facility can have a significant impact on patients' readmissions. Proper discharge instructions that are explained to patients will ensure that the healthcare professional has explained the post-care to the patient and that the patient understands the discharge post-care treatments. Adequate patient education allows healthcare professionals to encourage better practices for self-care for patients and empower them to take better care of themselves, thereby eliminating unnecessary hospital revisits.
Reducing Pressure on Healthcare Systems
Rev Cycle Intelligence, which is part of the Xtelligent Healthcare Media network, projects a nursing shortage of 200,000 to 450,000 of new nurses entering into the field, putting tension on an already stressed profession. The challenges for the healthcare system will continue to increase if the number of nurses entering or returning to the field do not increase to meet the demand.
In addition to encouraging more professionals and college graduates to choose nursing as a profession and improving nursing education to make it more accessible through affordable online nursing CEUs, patient education can be critical to reducing pressure on the healthcare system.
Empowering better self-care and management in patients through improved patient education can go a long way in relieving some of that pressure. Well-informed patients are less likely to return to hospitals for issues that they can manage themselves.
Improving Overall Patient Experiences
Patient education can equip patients with the necessary information for better healthcare outcomes. When they understand how to follow their post-hospital care regimen, take medication as prescribed, and know how to identify abnormal symptoms and seek timely care when issues arise, they are better able to manage their care at home and have improved outcomes.
Pre-appointment patient education can inform their expectations, reducing stress and anxiety. Post-hospitalization education can significantly improve recovery results for outpatient care, minimize complications, and deliver a better overall experience for all patients.
Enhance Preventive Care
Preventive health care consists of measures taken for the purposes of disease prevention. Disease and disability are affected by environmental factors, genetic predisposition, disease agents, and lifestyle choices, and are part of a dynamic process which begins before individuals realize they are affected. Patient education can allow healthcare professionals to encourage patients to adhere to the instructions for preventive care services. Helping patients to follow better preventive care practices through patient education can minimize healthcare needs for patients and improve their quality of life.
Nurses and Patient Education
Nurses must develop supportive relationships with their patients to create environments that are conducive to patient education. Patients well-equipped with knowledge about better care can make lifestyle changes and remain self-sufficient to improve the long-term overall outcomes of their care. Education can increase the chances of achieving successful patient outcomes, improve patient satisfaction and safety, and help health care professionals excel in their fields.
As a nurse, there are several things you can do to improve your patients' awareness of potential health conditions, treatment options, or risk factors associated with various health conditions. From learning more about your patients' conditions to working with physicians to develop treatment plans best suited to their needs, understanding your patients and increasing their awareness can go a long way in delivering positive patient outcomes.
Nurses also need to understand the importance of continuing education courses to further their ability to deliver better patient outcomes. As a nurse, your level of awareness and training in various areas of healthcare can equip you with the necessary knowledge to empower your patients with the education they need.
Nursing continuing education courses available at Fast CE For Less at https://fastceforless.com/ce-courses-for-nursing/ can help you with your recertification and provide easy access to affordable continuing education courses that could be critical in your role.