Continuing Education for Nurses Online
Fulfill Your Nursing CEU State Requirements for License Renewal and Enhance Your Knowledge.
No Test Required.
Get Unlimited Access to the Bundle Package and All Courses
$29.99 unlimited nursing CEU courses*
For 1 year–No Automatic Renewal
*Purchase individual courses at $5 per contact hour

Convenient course bundles available

Read quality course material, evaluate, get certificate

we give back to great causes with each registration
Unlimited NURSE CEU Courses - Annual Membership – No Automatic Renewal
Complete Your Nursing CEU Requirements Today
Our courses of CEU for nurses are designed to meet State Board requirements for continuing education. Healthcare is continuously evolving, and healthcare professionals need up-to-date information to enhance their knowledge and improve patient care and outcomes. That is why the concept of CEU for nurses is gaining popularity. Fast CE For Less is approved in all states to provide continuing education for Nurses and other healthcare professionals.
Fast Facts are highlights of the content of each course.
Each State Board of Nursing has its own specific requirements of CEU for nurses to renew a license. The courses in our continuing education for nurses online programs are designed to enhance knowledge and advance previous learning for best practices. With your $29.99 purchase, you will have full access to the website, including all CEU for nurses' course content for 12 months. The Fast Facts, which are included in your Bundle Package and annual membership, are condensed versions of the CEU for nurses' course material. Learn at your pace with ease and receive your certificate upon completion. Licensees are responsible for knowing their State Nursing CEU requirements.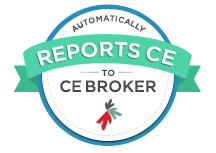 Get Instant Access
• Get instant access to all nursing CEU's courses, Fast Facts, progress tracking and more!
• No automatic renewals!
• Purchase individual courses at $5 per contact hour
For 1 year–No Automatic Renewal​

Access to Unlimited Online Nursing CEU Courses
Nursing CE Requirements by State
Fast CE For Less courses are approved by Nevada State Board of Nursing and accepted by all States. Though CEU for nurses is more common here, other healthcare professionals may also take courses.
Courses designed with you in mind! Get quality education without breaking your bank. Though nursing is a busy profession, our continuing education for nurses online courses can be accessed at your convenience.
CONTINUING EDUCATION FOR NURSES ONLINE
Frequently Asked Questions
How Your Membership Makes a Difference
For every membership, we donate to two nonprofit organizations, St. Jude Children's Research Hospital and Wounded Warrior Project.
What are you waiting for?
Kickstart your continuing education for nurses online journey Now!