During the course of your nursing career, you will come across patients suffering from various health risks. Understanding the risks associated with their conditions and how to deal with them can help you improve care delivery. Additionally, it equips you to provide patient education and ensure your patients know the precautions to be safe. Pregnancy-related health concerns are a common occurrence. Today, we will discuss stroke risk in pregnancy.
Pregnancy is a time of so much change for women. While many women are aware of developing conditions during pregnancy, there should be more awareness about stroke during pregnancy. By understanding its risks for the mother and child, different types of strokes, and how to achieve better outcomes, you can increase your knowledge as a nurse to better help your patients. This Fast CE For Less guide will provide you with information about risks of stroke in pregnancy.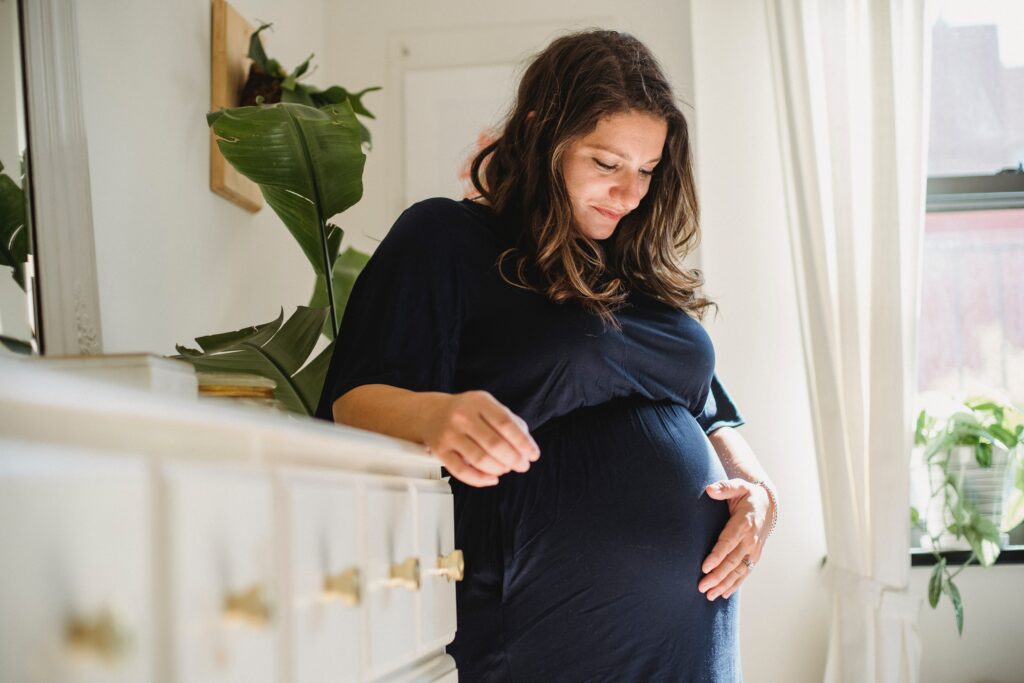 What is Stroke?
A stroke happens when a ruptured blood vessel or blood clot cuts off blood flow to the brain. A stroke can occur anytime to anybody, even pregnant women and new mothers. While having a stroke is not highly common during pregnancy, being pregnant increases the risk of women for having a stroke. Being pregnant puts a strain on a woman's body, particularly the blood vessels and heart. Between hormonal changes and carrying more weight during pregnancy, several things can lead to a higher risk of stroke for pregnant women.
What Causes Stroke During Pregnancy?
While most women enjoy healthy pregnancies, a few underlying health conditions can cause a stroke during pregnancy, including:
Hypertension: If a pregnant woman suffers from high blood pressure, it significantly increases the risk of stroke. Even women with healthy blood pressure pre-pregnancy can develop hypertension during their pregnancy.
Gestational Diabetes: Many women without any blood sugar-related concerns can develop gestational diabetes during pregnancy. This condition also significantly increases the risk of hypertension during pregnancy and cardiovascular disease later in life.
Preeclampsia: Preeclampsia is a pregnancy-related health condition that causes severely high blood pressure in pregnant women. The condition can worsen into eclampsia, leading to seizures, stroke, and death.
Blood clots: When a woman is pregnant, their blood becomes more viscous, increasing the risk of clotting. The combination of increased viscosity, along with increased volume and edema, can cause reduced circulation. When blood does not have proper circulation, it can begin to clot. The blood clot risk increases in pregnant women due to the swelling obstructing blood flow toward their legs, which can cause deep vein thrombosis.
Symptoms of Stroke
It is common for pregnant women suffering from stroke to mistake symptoms of stroke for pregnancy-related issues. Here are the main stroke symptoms during pregnancy that may appear out of nowhere:
Inexplicable weakness or numbness in the face, arm, or leg on the left or right side of the body.
Sudden vision changes.
A quick onset of severe headaches without any apparent reason.
Experiencing trouble with walking or a loss of coordination and balance.
Difficulty with speech, comprehension, and confusion.
Risks of Stroke
When a pregnant woman suffers from a stroke, the blood flow blockage to the brain can lead to brain cells dying. If corrective action is not taken immediately, it can turn fatal for pregnant women and the child they are carrying.
The two main types of strokes that can occur are ischemic stroke and hemorrhagic stroke. An ischemic stroke is the most common, caused by a blood clot stopping blood circulation to the brain. Hemorrhagic strokes occur when an artery or vein within the brain ruptures, preventing continued blood flow.
Either type of stroke is incredibly dangerous and can be fatal if not addressed immediately.
Treatment for Stroke During Pregnancy
Treating a stroke can only occur in a proper clinical setting. To treat ischemic stroke, healthcare professionals may prescribe medication to dissolve the blood clot, and in severe conditions, surgical intervention may be required.
If a pregnant woman suffers from a hemorrhagic stroke, healthcare professionals may have different treatment approaches. If it is caused by an aneurysm, they may perform surgery to prevent the aneurysm from increasing. For ruptured aneurysms, healthcare professionals may preform surgical interventions to stop the bleeding. The healthcare professional may also suggest emergency delivery of the baby by cesarean section to reduce the risks of pregnancy related complications that may lead to stroke in the mother, and to reduce the risk of hemodynamic. instability in the baby.
Recovering from a stroke can vary. If it causes significant brain damage, a stroke can cause permanent disabilities. Depending on the severity, physical therapy may help pregnant women relearn skills they may have lost. Some people can recover their ability to speak and walk within months, but it can take longer for others.
If you are nearing the time for your license renewal and have not completed the required number of contact hours of nursing continuing education courses, Fast CE For Less can help. The online nursing CEUs available at www.fastceforless.com are a flexible, convenient, and affordable solution for you to complete your continuing education requirements for license renewal.