As a nurse, you administer a wide range of medications to effectively treat patients. It is critical for you to understand a medication's use, dose, and potential side effects to ensure patient safety during administration. Without proper administration, many of the drugs you administer to patients can have potentially dangerous effects. Fast CE For Less has created this guide to provide you with a quick overview of Heparin, its use, dose, and potential side effects. Before we get into the guide, you must note that this is only a guide. If you are unfamiliar with Heparin, further consultation is necessary prior to administering it to patients. You must not consider this information as a substitute for qualified medical advice.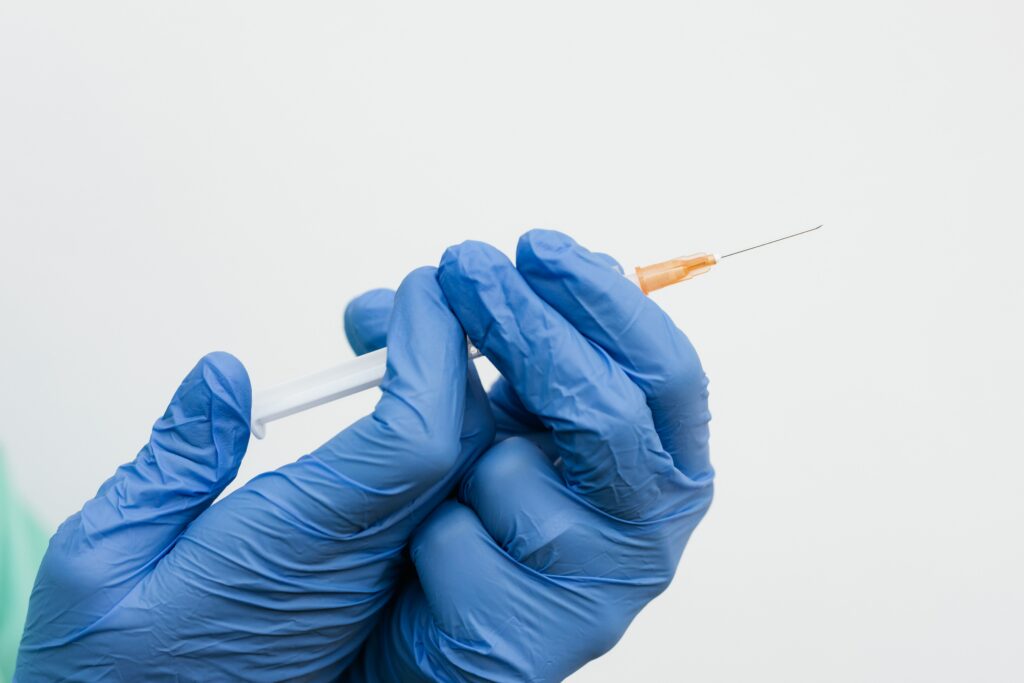 What is Heparin?
Heparin, also called unfractionated heparin (UFH) is considered a high-alert anticoagulant medication. Anticoagulants like heparin prevent the formation of clots and increase in size of existing clots within the blood. While heparin itself does not break down clots that have already formed, it allows the body's natural fibrinolysis mechanisms to break down clots that have formed.
Heparin Use
Heparin is administered to patients at risk of developing blood clots from the following conditions:
Acute Coronary Syndrome
Atrial Fibrillation
Cardiopulmonary Bypass during Heart Surgery
Central and Peripheral Catheters
Deep Vein Thrombosis
Extracorporeal Membrane Oxygenation (ECMO)
Hemofiltration
Pulmonary Embolism
Side Effects of Heparin
As with any drug, there are several potential side effects of using Heparin. This section of the guide will cover the common and severe heparin side effects you must know of as a nurse.
Side Effects
Bleeding can take longer to control
Liver function test results may show increased levels of liver enzymes in the blood
The patient may develop bruises more easily
The site of injection can become irritable or develop sores, pain, and redness
When mild, these side effects may dissipate on their own in a few days to a few weeks.
Adverse Effects
Heparin may have more severe side effects in some people. A healthcare professional should be consulted immediately if any of the following adverse effects develop.
Blood or blood clots when coughing
Dizziness
Headaches
Pink or brown urine
Rash and hives
Severe bleeding
Skin tissue death on injection site
Vomit containing blood
Weakness
Another severe side effect possible with heparin use is heparin-induced thrombocytopenia. Long-term use of heparin may result in a significant reduction of platelet levels in the blood. This can worsen blood clots, create new ones, and increase the risk of a heart attack or stroke.
Heparin Dose Ranges
Available in the form of an injectable solution, ideal heparin dosages can vary based on the patient and the condition being treated. This section will share a quick overview of heparin common dosage ranges.
Deep vein thrombosis and pulmonary embolism
Prophylaxis

5000 units SC every 8-12 hours, OR

7500 units SC every 12 hours

Treatment

80 units/kg IV bolus, THEN continuous infusion of 18 units/kg/hr, OR

5000 units IV bolus, THEN continuous infusion of 1300 units/hr, OR
STEMI
Patient on fibrinolytics: IV bolus of 60 units/kg (max: 4000 units), THEN 12 units/kg/hr (max 1000 units/hr) as continuous IV infusion
Dose should be adjusted to maintain aPTT of 50-70 seconds
Unstable Angina/NSTEMI
Initial IV bolus of 60-70 units/kg (max: 5000 units), THEN initial IV infusion of 12-15 units/kg/hr (max: 1000 units/hr)
Dose should be adjusted to maintain aPTT of 50-70 seconds
Anticoagulation
Intermittent IV injection

8000-10,000 units IV initially, THEN 50-70 units/kg (5000-10,000 units) every 4-6 hours

Continuous IV infusion

5000 units IV injection, followed by continuous IV infusion of 20,000-40,000 units/24 hours
It is essential to note that we aim to provide you with the most current and relevant information. Because drugs can impact each person differently, we cannot offer a guarantee that this list contains all possible dosages. We have created this post to help nurses develop a better understanding of safe heparin use.
If the time to renew your credentials is near, you should consider pursuing relevant nursing continuing education courses to expand your knowledge. Online nursing CEUs like those available at www.FastCEForLess.com offer you a convenient and easy way to complete your nursing continuing education requirements for license renewal.