June 24, 2022, saw the Supreme Court of the US issue its decision in Dobbs v. Jackson Women's Health. The court's ruling overturned Roe v. Wade from 1973, effectively eliminating the federal ruling that stood for almost 50 years protecting the right to abortion. It also overturned another key decision protecting the right to abortion, Planned Parenthood v. Casey from 1992. The decision has led to states setting measures to protect access to abortion or implementing bans.
Today's post will discuss the new rulings on abortion rights in the US and their implications in an unbiased piece highlighting the facts and what the ruling could mean for the future of abortion rights.
What was the Supreme Court's Ruling?
The Supreme Court of the United States (SCOTUS) decided to uphold the state of Mississippi's ban on abortion after 15 weeks of pregnancy by a six to three majority. Justice Samuel Alito wrote an opinion saying that the Constitution of the US does not mention abortion and does not guarantee abortion rights through the right to liberty.
Justice Samuel Alito's opinion effectively rejected arguments by Roe and Casey that everyone's constitutional right to liberty also covers a person's right to privacy in choosing whether they have an abortion, like how it protects other decisions regarding contraception, marriage, and sexual conduct. Justice Samuel's opinion effectively considers abortion as fundamentally different from the constitutional right to liberty because abortion destroys fetal life.
The majority that issued the ruling has said that, in their opinion, the overturning of Roe v. Wade and Planned Parenthood v. Casey should not have any implications on how the law sees Obergefell v. Hodges, a landmark marriage equality case that concerns the right to same-sex marriage in the US.
Chief Justice John Roberts was among the justices in agreement with upholding Mississippi's law regarding abortion, stating that it was constitutional. However, Roberts did not agree with the majority opinion overruling Roe v. Wade.
How does Overruling Roe v. Wade Impact Abortion in the US?
SCOTUS' ruling to overturn Roe v. Wade does not mean an automatic ban on abortion throughout the country. Rather, the matter of considering abortion legal or illegal will fall under state legislature.
States can regulate, protect, or prohibit abortion, provided that they conduct what is called a rational basis review — unlike the undue burden standard set forth by Planned Parenthood v. Casey. Under the undue burden test, states were not allowed to implement any restrictions that could make it challenging to seek an abortion. The June 2022 SCOTUS ruling means that abortion bans across the US will be considered legal, provided that the legislature finds a rational basis for the ban serving legitimate state interests.
Overruling Roe v. Wade in the Broader Context of the History of Reproductive Rights in the US
Roe v. Wade protected the constitutional right to privacy that allowed access to abortion. SCOTUS's June 2022 ruling was a massive decision that reproductive rights advocates feared for several years. The decision did not come forth overnight. Rather, it took several decades for the decision to come through.
Planned Parenthood v. Casey was when many feared that SCOTUS would overturn Roe v. Wade. Many legal experts anticipated a setback in the fight for reproductive rights. However, several of the eight justices appointed by Republican presidents chose to uphold Roe v. Wade. They decided to amend the framework to allow greater levels of state regulation throughout pregnancy terms, weakening the test to evaluate those laws.
Planned Parenthood v. Casey's undue burden test allowed states greater control over regulating abortion laws. The appointment of "pro-life" justices to federal courts by the former President of the US made it possible for courts to overturn Roe v. Wade and Planned Parenthood v. Casey.
What are the Implications of Overturning Roe v. Wade?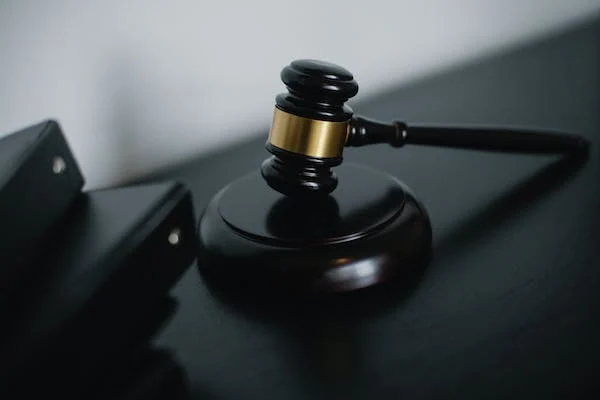 Accessing abortion was limited by certain laws throughout the US even before Dobbs v. Jackson Women's Health was overturned by SCOTUS in June 2022. Republican states have a track record for more laws placing restrictions on abortion than Democrat states. People living in the South and Midwest are subject to the most restrictive laws concerning abortion rights.
Thirteen states throughout the US have trigger laws that came into effect immediately after Roe v. Wade was overturned, restricting access to abortion, pending state attorney general certification, or other similar actions by state officials in each state. Nine states in the US have laws before Roe v. Wade that ban or severely restrict abortion access.
Overall, the SCOTUS decision will effectively restrict access to abortion across almost half of the states using a variety of measures.
The District of Columbia and 16 states protect access to abortion through constitutional amendments, State Supreme Court decisions, or State Statutes. Presently, the states limiting abortion access do not imply criminal action against pregnant persons who decide to seek abortion in their jurisdictions. Instead, the states will hold healthcare providers responsible and make them liable for criminal or civil actions, including banning their license to practice in the industry.
Nursing in Post-Roe US
Much of the attention on the June 2022 SCOTUS ruling focuses on people seeking abortions. However, the decision significantly impacts abortion centers, healthcare systems, and healthcare professionals, including nurses, throughout the US.
Each registered nurse caring for child-bearing patients or children will be impacted by the decision. Changes in regulations concerning abortion will likely impact specialty areas in healthcare, including:
Labor and Delivery
Family Health
Public Health
Neonatal ICU
Pediatric ICU
Pediatric
Emergency & Trauma
Mental & Psychiatric Health
The bans by states on abortions are meant to put an end to abortions. However, research indicates that abortion bans only result in a rise of unsafe abortions — it does not stop them from attempting to terminate their pregnancies. Many patients denied access to legal and safe abortions in their states would likely seek alternatives, including traveling to safe-haven states protecting abortion rights or riskier alternatives and may require emergency care.
Nurses may find themselves caring for a growing number of patients who require treatment for miscarriages, ectopic pregnancies, and other health issues that can result from pregnancy complications. They will likely see greater patient loads and will face challenges on how to provide patient care in states where doing may carry a risk of legal action.
Nurses responsible for patient care must stay updated on the legalities of their duties to patients and stay informed on what constitutes being considered legal or illegal.
It is becoming increasingly important for registered nurses to expand their skillsets by taking nursing continuing education courses that can help them practice in a wider range of specializations in the profession as they prepare for the impact of SCOTUS' decision to overturn Roe v. Wade.
If you are a nurse seeking online CEUs, Fast CE For Less offers continuing education courses for nurses that you can find at www.fastceforless.com.