There are a lot of benefits to travel nursing. The prospect of getting better pay, endless opportunities to learn, and the thrill of being able to travel to new places are just a few reasons many nurses have taken to traveling. Whether you like the idea of being able to take on new challenges to learn and grow in your career, or you want to be helpful wherever you are needed the most, being a travel nurse can unlock many opportunities for you.
Nursing is one of the most in-demand professions. According to the US Bureau of Labor Statistics, the number of registered nurses working in the US is expected to grow by 9% by 2030, reflecting a much higher demand than any other profession in any field — not just the healthcare industry.
The pandemic really highlighted the demand for nurses. These are the professionals on the front lines in the healthcare sector, interacting the most with patients, and catering to their needs. However, the number of nurses employed in hospital staff across various facilities throughout the country is not enough to meet the demand.
The shortage of qualified registered nurses with up-to-date nursing continuing education is causing an increase in demand for travel nurses.
If you are considering a career in the healthcare sector, nursing is the most in-demand profession. This post will highlight some of the benefits of travel nursing.
Travel Opportunities
Travel nurses are typically considered independent contractors who work with travel nursing agencies. These agencies take on the responsibility of finding assignments to help fill shortages in hospitals throughout the country.
These companies also help travel nurses by negotiating favorable pay and benefits to ensure they find opportunities that suit their needs. Now, let's take a look at some of the perks you can enjoy as a travel nurse.
1. Travel Nurses Have Good Pay and Job Security
Travel nursing is a well-paid profession. The average travel nurse salary in 2022 is around $51 per hour — much higher than the $38 per hour registered nurses earn on average. It translates to around $88,320 per year, but many of travel nurses earn upwards of $100,000 per year. Depending on your level of qualifications, benefits, and the number of hours you work, you can earn a substantial amount as a travel nurse.
2. Opportunities for Career Advancement
Travel nursing can help you enjoy a more lucrative career in the healthcare industry. Your experience as a travel nurse will give you the unique opportunities to work with patients with a wide range of health conditions. Exposure to different types of specialties as a nurse can help you better care for your patients, and also help you in making decisions in future career advancement. Your prospects of advancing your career may present many opportunities and financial compensation.
3. Work with Different Patient Populations
Keeping up with your CEUs online is crucial to advancing your career as a nurse, but practical experience is always a great way to progress in any field, including nursing. Working in different types of medical units with different patient care experiences will help improve your critical thinking skills, and help you be better prepared to care for challenging patients.
You need to know how to communicate effectively, and the challenging situations that you may find yourself in as a travel nurse will help you learn the important skill of effective communication. The combination of job-relevant skills and effective communication skills you learn as a travel nurse can be invaluable when applying for future nursing positions.
4. Experience the Country in Ways Most Others Cannot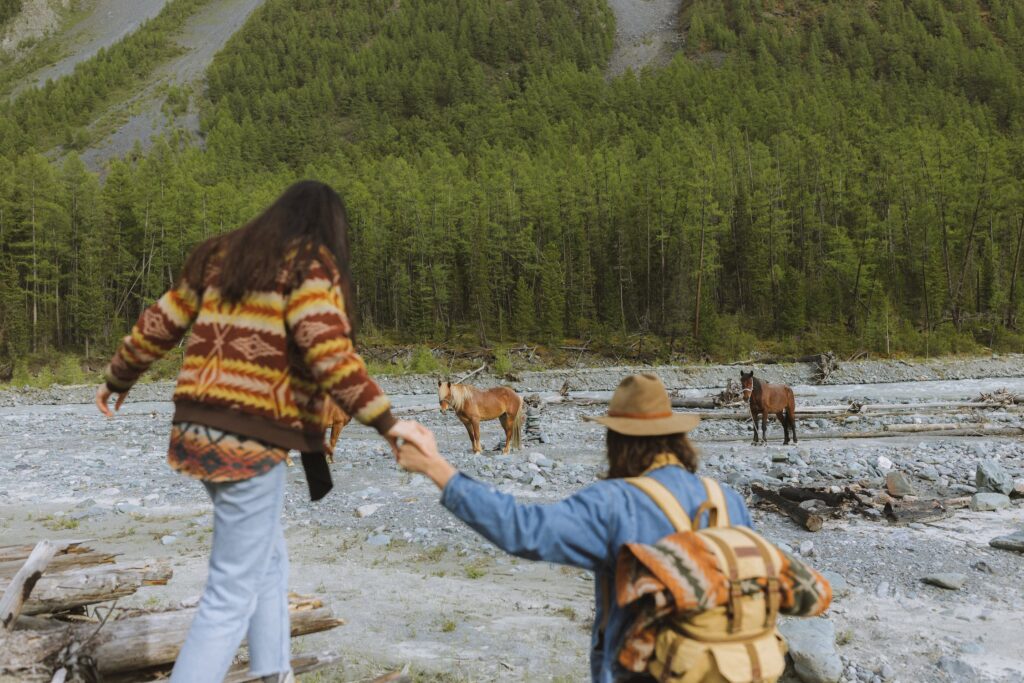 Nurses have to work very hard, and they play an important role in providing an excellent experience for patients. It is truly a rewarding profession, but it can also cause stress and burnout. The ability to travel to different places and take on new adventures can help you feel more refreshed and invigorated.
Traveling will give you the chance to explore places you might otherwise not see. As a travel nurse, you might also find and meet interesting new people. Depending on your contract, you might even have the option to extend your contract for a particular assignment and stay for a longer period.
5. Flexibility With your Schedule
Travel nursing positions rarely get monotonous. There are many positions available, and the job requirements can vary drastically in time, location, and position. You can specify the particular positions you specialize in, and you might get more freedom in your scheduling.
Getting more control over your scheduling will also allow you to take a break when you need between contracts. Depending on your contract, it may be possible for you to arrange your work schedules to enjoy longer weekends and shorter work weeks, as long as the stipulated work hours are completed. The possibilities for a travel nurse are virtually endless.
Maximize Your Opportunities as a Travel Nurse with Nursing Continuing Education
As the demand for nursing professionals grows, so will the competition. To make it big as a travel nurse, you will need to make sure you are up to date in all the necessary skills to become a more valuable prospect that hospitals would want to hire to fulfill staff shortages.
Online CEUs make it easier for nurses to continue learning while they are working as travel nurses. There is always a lot to learn as a travel nurse and pursuing courses like the those offered at Fast CE for Less at www.fastceforless.com gives you the perfect opportunity to get an edge in the field.