The United States Department of Agriculture (USDA) approved two companies to sell chicken meat grown from cells within a laboratory in June 2023.
As the world of science keeps innovating new solutions to address problems, the latest development can be a major game-changer for sustainable foods. Lab-grown meat is being touted as a viable alternative to meat produced by killing animals. In today's article, Fast CE For Less will take a closer look at lab-grown meat in light of its FDA approval and what its impact can be.
What is Lab-Grown Meat?
Also called cell-cultivated and cultured meat, lab-grown meat is created just as the name suggests. The synthesized meat is produced by growing animal cells within a controlled environment. Growing meat in a laboratory setting helps overcome several traditional livestock farming processes, eliminating the need to kill animals to procure meat. For many, the innovative approach is a viable solution to address sustainability and food insecurity issues.
The USDA and the US Food and Drug Administration's (FDA) approval for lab-grown meat in June 2023 effectively allowed Upside Foods and Eat Just to introduce the product in the market.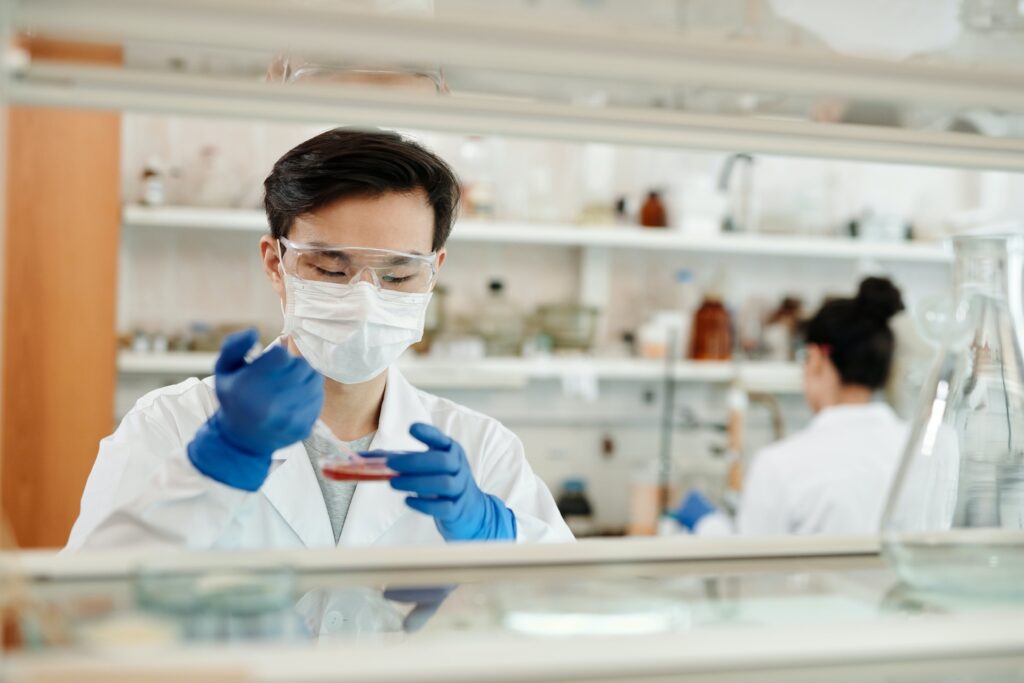 What is the Cost of Lab-Grown Meat?
With the innovation slated to address many concerns tied to the traditional cattle industry, it can only be considered viable if the cost is sustainable. Research indicates that one kilogram of cell-cultured meat produced at large-scale facilities can cost around $63. However, this figure is from a study conducted before approval.
With increased adoption and technological advances, the cost will come down considerably. Thanks to the FDA approval, economies of scale will come into play, bringing costs down with increasing adoption.
How Will Lab-Grown Meat Impact the Cattle Farming Industry?
By addressing many concerns related to the cattle-farming industry, the growing adoption of lab-grown meat will disrupt the entire industry. Large-scale cultured meat production facilities are expected to consume less land and water, emitting fewer greenhouse gases than livestock farming.
The potential impact on the industry could be an increase in prices for natural meat, making natural meat more of a luxury item. At the same time, the growing adoption of cultured meat can create a sustainable niche market for ethically produced natural meat.
What are the Health Implications of Lab-Grown Meat?
As a nurse, staying atop developments impacting the healthcare industry is important. On this note, observing the potential impact of lab-grown meat on human health is critical. The key motivation behind the rise of cell-cultivated meat is its potential to become a sustainable alternative to natural meat. While that is the assumption, it remains to be seen whether it truly will be an environmentally friendly alternative to conventional meat.
Producing synthetic meat in a controlled environment reduces the need for antibiotic use. It can be seen as a potential health benefit, owing to antibiotic-resistant bacteria being a longstanding issue in conventional meat production.
Proponents of the industry argue this can be a healthier source of meat because it theoretically reduces contamination risks and foodborne illnesses plaguing traditional meat production. That said, the industry is still in its nascent stages. The long-term health effects of consuming lab-grown meat have yet to be fully understood.
If you are a nurse nearing the time to renew your license, you must your nursing continuing education requirements for license renewal. Fast and easy online nursing CEUs like those by Fast CE For Less are available at www.fastceforless.com.