When we leave the security of our homes, we hope that we will not be involved in a situation with an active shooter, but sadly the possibility of it occurring exists. One might expect hospitals to be the last places to have shooting incidents, yet they have occurred there. Workplace safety has become an alarming issue for healthcare institutions and learning to respond quickly and take life-saving actions is critical to surviving an active shooter incident, even in a hospital.
How Should Hospitals Respond to These Shootings?
Healthcare facilities increasing security measures and having active shooter drills, and they are reviewing their security systems and policies to make necessary updates. Nurses must be aware of the updates in policies and security measures, especially since they interact with several people during their work shift, and their work make take them away from their assigned area (such as when transporting a patient), any given time during a work shift. Nurses are healthcare professionals responsible for handling various critical tasks.
What to Do in an Active Shooter Situation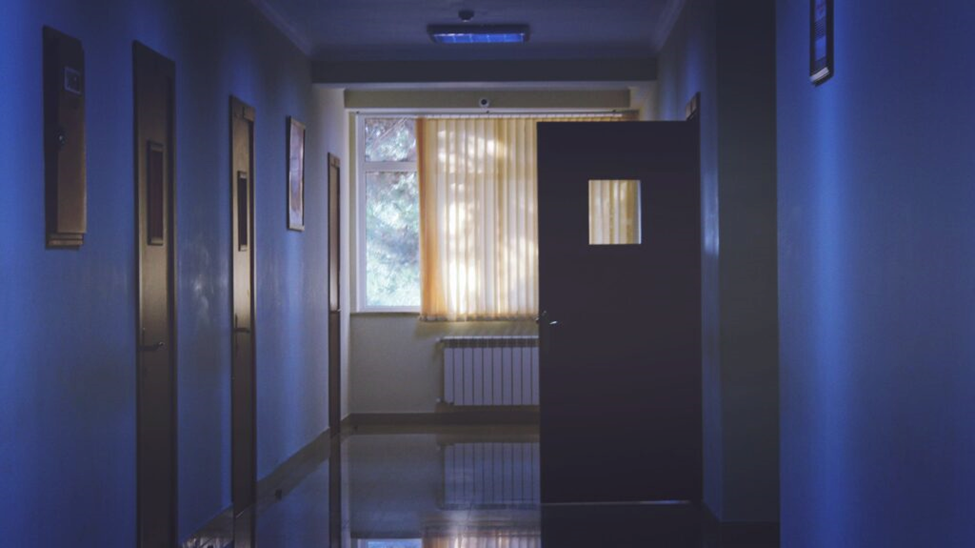 Does your hospital have a plan in place to handle an active shooter? Do you know how to react to protect yourself and your patients? Active shooter events are unpredictable and difficult to prevent. However, practicing safety precautions can help you react swiftly to preserve your safety and that of your patients. Staying updated with your hospital's protocols regarding active shooter events is critical. Here are some tips on what you can do to identify potential situations.
Remain Vigilant and Understand What to Look for
Active shooters can be anybody, from disgruntled employees to patients, attendants, or physicians. You must remain alert to people acting suspiciously, especially those showing signs of potentially violent behavior. Some of the things to look for include:
Any discussions of prior violent incidents
Any discussions of severe financial or emotional problems
Inexplicable increase in being absent
Multiple hospital policy violations
Outbursts of explosive anger
People who are withdrawn or depressed
If you see any concerning signs, you must report them to your supervisor and security personnel. Document your observations if you notice any signs in patients or their attendants.
Determine the Risks in Your Area
Staying updated on your area's crime statistics can keep you alert. Localities with higher crime rates or a history of gun violence might be more susceptible to active shooters.
Ask for Support if You Suspect Something
Suppose you are dealing with a patient showing violent tendencies or you notice problematic behavior in a colleague. In that case, you must never hesitate to report them to your superiors and ask for the presence of security personnel. It is always better to be proactive about suspicious situations instead of reactive.
Take All Your Training Exercises Seriously
Participate in all the training exercises and drills conducted at your workplace. Training sessions for active shooter events will likely teach you how to identify gunshot sounds, how to react, and what you can do to maximize your chances of survival.
Possible Plan of Action During an Active Shooter Event at a Hospital
Your hospital must already have a plan of action for active shooter events. If it doesn't, you should consider volunteering to help make one. If your workplace safety is compromised and it does not have a viable plan of action, here are a few critical things to keep in mind:
Evacuate
Your first priority should be to evacuate yourself and as many other people as possible if an accessible escape route is available. Do not worry about gathering your things. Focus on getting out of the area. Be sure to keep your hands visible so any law enforcement outside can see that you are not armed.
Hide
If you do not have a way to escape, you must find a safe place to hide in the facility. Block the entry to your hiding place by pushing furniture against the door. Turn off any sources of sound, including putting your phone and pager on silent mode.
Fight
May you never find yourself in such a situation, but if your life is in imminent danger and the first two options are unavailable, you must try to disarm the shooter. Look for anything you can use as a weapon, be aggressive, and attempt to incapacitate them however you can.
Expand Your Knowledge to be Better Prepared for Active Shooter Situations
Being vigilant and keeping an eye on the people around you every day can be critical to identifying and preventing active shooters from carrying out a shooting at hospitals and other healthcare settings. Staying updated with the training exercises and drills will help you keep you alert and able to act quickly and effectively.
Active shooters have historically had several possible motivations to carry out shooting attacks. The most common motivations identified for such individuals include grudges, prisoner escapes, the euthanasia of an ill relative, and suicidal ideation. Patients with suicidal tendencies and other issues may be likelier to carry out such attacks.
Pursuing nursing continuing education courses that help you identify signs of depression and suicidal tendencies can help you better understand possible indicators in potentially problematic individuals in healthcare settings. Online CEUs like those offered through Fast CE For Less at https://fastceforless.com/ce-courses-for-nursing/ can be critical in helping you identify signs of potentially violent behavior.
References
References