Registered Nurses (RNs) are at the forefront of the healthcare industry delivering patient care. Nurses are the professionals who interact the most with patients, physicians, patient families, and other healthcare team members, ensuring the timely delivery of care for patients. Considering their integral role, Evidence-Based Practice (EBP) is a critical part of nursing education.
Today's post will discuss what EBP is and its importance in nursing.
What is Evidence-Based Practice in Nursing?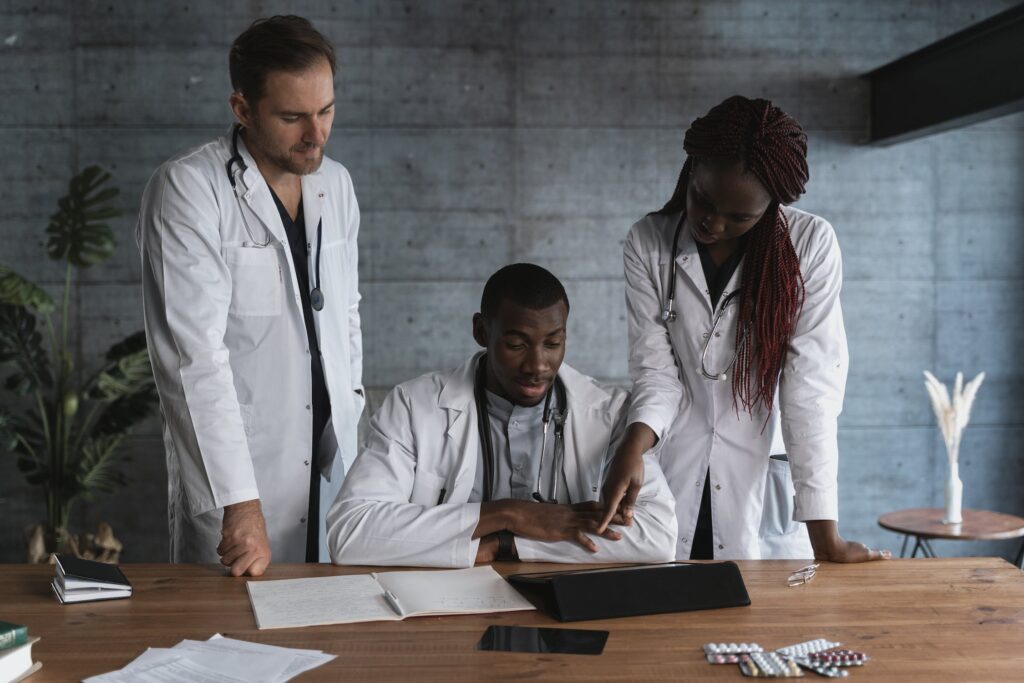 Evidence-based practice is a process that brings together the best available research, professional expertise, and input from the healthcare team and patient to identify and deliver services that have been demonstrated to achieve positive outcomes for patients. As such, evidence-based practice in nursing is a critical tool for delivering quality patient care and nurses should have a habit of regularly reviewing qualitative and quantitative research.
How Does Evidence-Based Practice Help Nurses & Patients?
Evidence-based practice empowers nurses across all disciplines by helping them stay up to date on the latest practices for patient care. There is no margin of error in the health care industry. Reviewing and using available research and data that coincides with a patient's health can result in a positive patient outcome.
Several diagnostic tests and treatments carry a degree of inherent risk for patients, depending on their health conditions. Evidence-based practice is the perfect way for nurses to equip themselves with relevant research to understand how effective or risky various treatment plans can be for their patients. By understanding the risks and effectiveness of different treatments and testing options, nurses using EBP can best convey information to their patients, allowing the patient to be more proactive in the decision-making process for their health care needs.
How Do Nurses Incorporate Evidence-Based Practice?
Evidence-based practice in nursing involves five steps:
Determining a clinical question to identify an issue
Collecting the most relevant evidence
Analyzing the evidence
Applying the evidence to their clinical practice
Examining the results
Healthcare organizations like hospitals and clinics also benefit from incorporating EBP throughout the organization. By increasing efficiencies and improving patient outcomes, EBP can help healthcare providers minimize unexpected complications, reduce unnecessary expenses, and deliver better care.
Pursue Excellence in Your Career Through Nursing Continuing Education Courses
Nursing is a life-long learning process. Using EBP can empower you to expand your knowledge base, expand your skills, and increase your autonomy. Pursuing nursing continuing education courses has become more accessible through online CEUs like those offered at Fast CE For Less at https://fastceforless.com/ce-courses-for-nursing/. Online CEUs can play a critical role in your success as a nurse, including pursuing courses to meet nurse license renewal requirements, to preparing to work in a specialized field.