Have you ever had a gut feeling that something was not right after examining a patient? Finding out that your hunch was correct, despite no clinical basis for your gut feeling might be perplexing, but it is more common than you think. Sometimes, there are no explanations for such instances other than chalking it up to nursing intuition. Nursing intuition is knowing when a detrimental change has occurred with a patient, or when immediate medical intervention is needed without obvious signs being present.
Of course, in the world of evidence-based practice in healthcare, there is little room to entertain the idea of a "gut feeling" driving patient care decisions. Then again, nursing intuition is not merely a gut feeling out of nowhere. In fact, it is different because it derives more from skill and experience.
Nurses are often quick on their feet, and they make decisions that can be the difference between life and death. Most certainly, seasoned nurses have had patient care experiences where information was limited, but conclusions were drawn based on a hunch.  In these types of situations, nursing intuition is a beneficial tool in a nurse's arsenal.
Is Nursing Intuition a Real Thing?
Many seasoned nurses will likely say that nursing intuition is real, however, there are also those who say that it is not. Patient care is a scientific practice that relies on evidence-based information to make critical decisions that can save lives. Being skeptical about nursing intuition is a natural response. After all, how can you justify making decisions based on gut feeling? It is not scientific. How can it be alright to make crucial patient care decisions on a vague feeling?
The goal is to provide the best care to a patient so that they will have the best health outcome. Understandably, nurses who provide such care do not want to make a decision that is detrimental to a patient's health. There is no way for a nurse to rationalize a wrong decision by blaming a poor outcome on a "gut feeling" that something was wrong. However, it is important to understand the ground reality of what nursing intuition is and is not to determine whether it is real.
What Nursing Intuition Is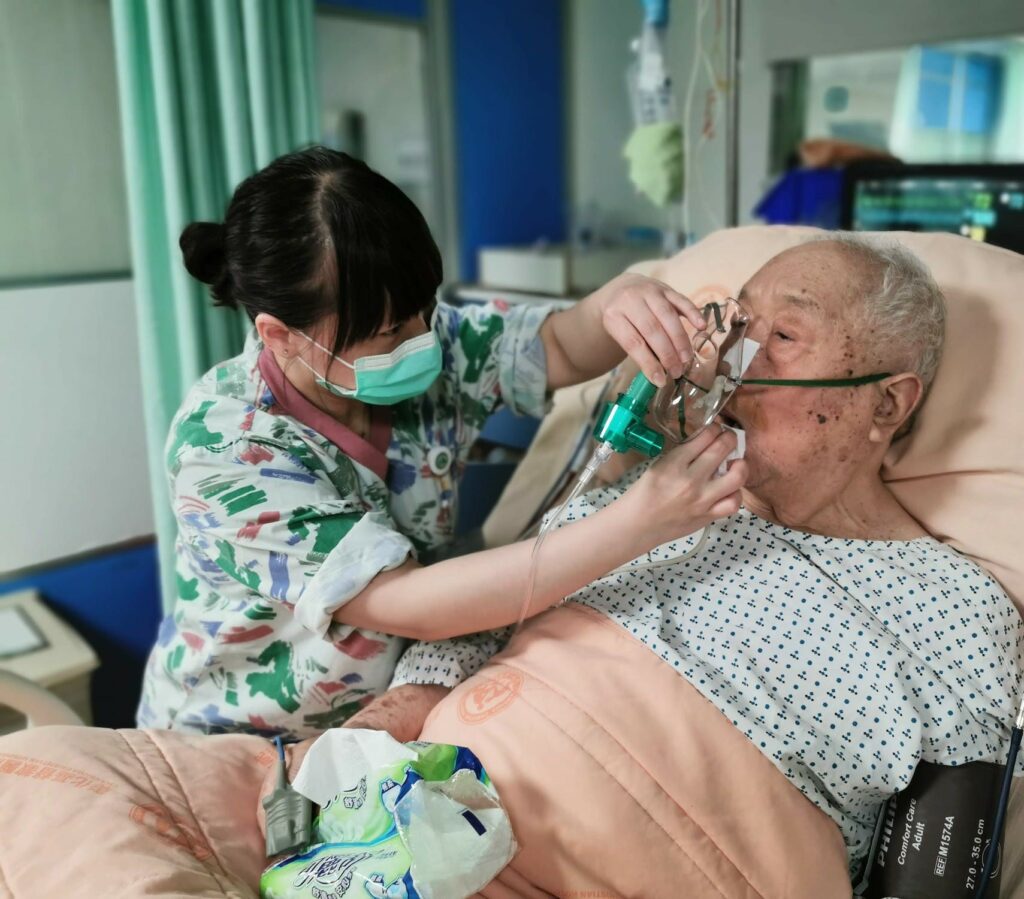 Nursing intuition is a result of knowledge, experience, and, most importantly, the ability to identify patterns that others might miss. Many people with a strong sense of intuition cannot articulate what it is that causes them to have a certain feeling, but when it occurs, they know that they are onto something. In that sense, nursing intuition might appear to be making a lucky guess, but it is a feeling based on experience. Expert nurses who have had a wide range of complex patient care experiences are well versed in nursing intuition and are able to recognize typically unidentifiable details regarding a patient. New nurses also possess an ability to grasp situations, but often it is in a more linear way.
A new nurse might perform a patient assessment following the steps they have learned — a linear approach. An experienced nurse might perform the same steps but simultaneously talk to the patient to get a better sense of their orientation, check their anxiety levels, and note any unusual swelling elsewhere or the condition of the patient's skin instead of solely focusing on one thing at a time. Those observations might point out things a newer nurse might miss and register in the experienced professional's mind without forming an articulated reason for the conclusion.
What Nursing Intuition Is Not
Regardless of one's path to becoming a nurse, there are no courses on nursing intuition in nursing school. This intuition is not something that is learned through theoretical education or memorization. Rather, it is something that is developed over time through experiences working with patients. A nurse must have a natural inclination to develop this intuition — it is impossible for its development to be forced.
Experienced nurses might encourage their younger colleagues to trust their gut when things are hectic, and they have limited time to complete a large number of tasks. However, new nurses may find such a directive difficult because they may not yet have a sense of the most minute changes in patient condition. An inexplicable feeling for a new nurse might be more related to anxiety, stress, and even self-doubt when caring for patients. A nurse who develops nursing intuition will not have self-doubt and is more likely to act on their nursing intuition.  They will know that something is wrong with the patient and act on it, rather than merely feel it, and being unsure of the course of action to take.
Final Thoughts
The unconscious ability to pick up on clues to form conclusions is a better way to describe nursing intuition than merely shrugging it aside as a "gut feeling." Nurses who experience positive patient outcomes after relying on their nursing intuition are likely to build upon the skill to help make decisions, which ultimately, are beneficial to their patients.
If you are looking for nursing continuing education courses to advance your career and open new growth opportunities, there are plenty of online CEUs you can explore. Nursing continuing education courses like those available at Fast CE For Less at https://fastceforless.com/ce-courses-for-nursing/ can provide you with the perfect chance to grow in your field and position you to better serve your patients.