If you are passionate about helping others and contributing to your community, you should consider a career in nursing. The American Nurses Association (ANA) and the United States Bureau of Labor Statistics (BLS) project that an estimated 1.1 million additional nurses will be needed within country's healthcare system by 2030.
The combination of aging baby boomers and seasoned nurses retiring each year has resulted in an increased number of vacant nursing positions within the healthcare system. According to the American Nurse Association (ANA), around 500,000 nurses will retire by the end of 2022, highlighting a challenge for the healthcare industry and a wealth of opportunities for new nurses to fill the positions.
When people think of becoming a nurse, they often think about the educational path to become a registered nurse (RN), however one should also consider becoming a licensed practical nurse (LPN). A career as an LPN is financially lucrative, and as a nurse, you'll be able to positively impact patients' lives.
We have created this post to help you learn more about LPNs and their role in the healthcare system to help you better understand why it might be a suitable route for you to choose. This post will explain everything, from what an LPN is, to the duties you can expect to perform as an LPN.
What is an LPN?
Just as registered nurses, LPNs are licensed to provide healthcare services within their scope of practice. LPNs are also called Licensed Vocational Nurses (LVNs) across several states. While LVNs and LPNs have different titles depending on the state, the two titles are identical in education requirements and scope of practice.
Curious about what an LPN does in their daily work? Well, the LPN's job description encompasses several duties. We will take a better look to help you understand what the job entails. LPNs play a vital role in healthcare by being active members of healthcare teams, assisting in management of patient care, and even functioning as a charge nurse in long-term care facilities, just to name a few. The LPNs scope of practice is quite extensive and varies by state. You can learn more on Improving Interprofessional Communication and Collaboration by taking a FREE Nursing CEU COURSE at Free Nursing CEUs – Fast CE For Less, Inc.
Here are a few of the tasks an LPN might handle during a typical day at work:
Taking and documenting patient's vital signs
Complete a head-to-toe assessment
Report patient's status to the healthcare team and documenting such findings
Provide wound care
Administering medicine (within their scope) to patients and document appropriately
Assist with activities of daily living
Assist in the development and initiation of patient care plans
Supervise and delegate to tasks to as necessary
Function in supervisor and administrative roles
The specific duties you might have to perform after becoming an LPN can vary drastically based on your state and employer.
Where do LPNs Work?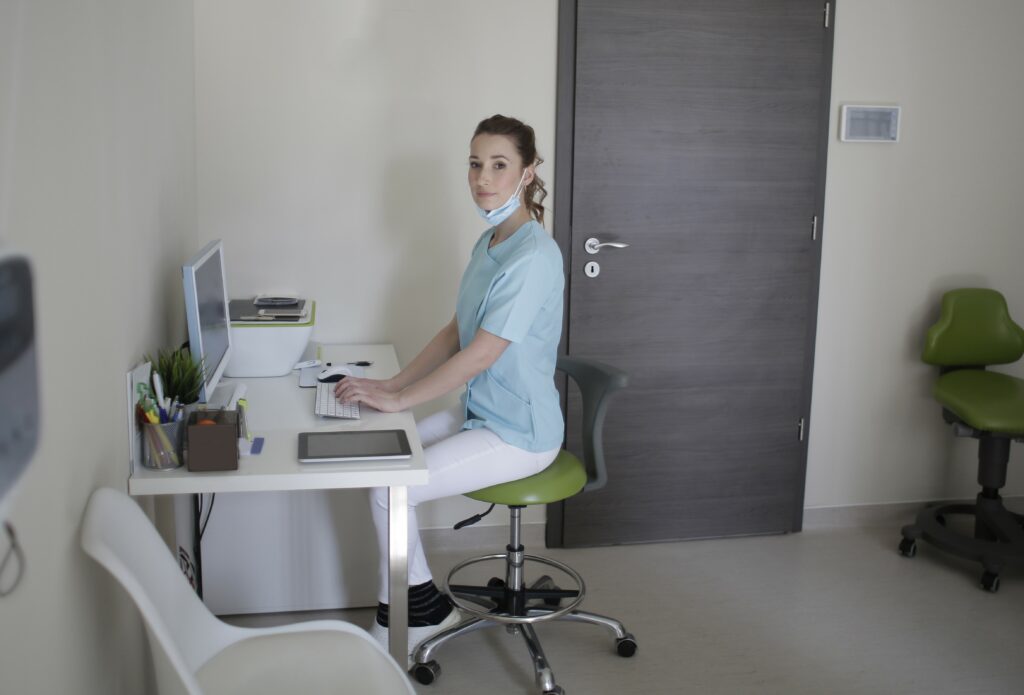 The most obvious setting where you might expect to work as an LPN would be in a hospital. However, LPNs might be responsible for providing care in various facilities. Here are some of the most common jobs LPNS do and their basic duties in those roles:
Hospitals: You can find many LPNs working in hospitals with doctors and other nurses (RN and LPN) as part of the healthcare team.
Nursing homes: Approximately 40% of all LPNs are employed in long-term care facilities. As an LPN within these facilities, you will likely work as a charge nurse, wound care nurse, or in an administrative position. You also likely will delegate work by making shift assignments and delegate tasks to the appropriate personnel, while overseeing the health of the long-term residents, including medication administration.
Physician clinics: LPNs may be employed at physician offices, and their roles can include everything from administering immunizations to caring for wounds, depending on the type of clinic and employer.
Military: LPNs can join the military to gain experience in a fast-paced setting. They can enlist as medics and help with emergency care on and off the battlefield.
Home care: LPNs may work in home settings to provide care to patients under the direction of a doctor or registered nurse. LPNs in this setting are responsible for tending to sick, injured, or disabled patients.
Correctional facilities: LPNs at correctional facilities provide routine and emergency care to incarcerated patients. This requires the LPN to understand the sociological and psychological aspects of caring for such patients.
Rehabilitation centers: LPNs in rehabilitation centers work within a healthcare team to provide therapeutic care to patients recovering from severe illness, injury, trauma, and more.
Travel nursing: If you have completed over a year of work as an LPN in a clinical setting, you might qualify to become a travel nurse. Travel nurses work in various hospitals across the country on employment contracts. Adventure-seeking nurses often choose this track.
Benefits of Being an LPN
Becoming an LPN might seem more attractive, considering the diverse opportunities available to you. Another excellent reason to choose this career is the time it takes to qualify as an LPN. The period to earn a Practical Nursing Diploma is 12 months — much shorter than spending several years in nursing school to become a registered nurse.
The growing demand for LPNs is another reason you can consider becoming an LPN. It is estimated that LPN employment will increase by 9% by 2030. Becoming an LPN would make you a highly sought-after professional, opening doors to well-paying job opportunities and excellent job security.
Once you start as an LPN, you can pursue nursing continuing education courses for recertifications and to expand your skill set. With affordable online nursing CEUs available today, enhancing your education and training as a nurse to advance in your career is more accessible.
Nursing continuing education courses like the ones available at Fast CE For Less at https://fastceforless.com/ce-courses-for-nursing/ can help you with your recertification and provide easy access to affordable continuing education courses that can help you enjoy a more lucrative career as a licensed practical nurse.