As a practicing nurse, you must come across countless patients dealing with various health problems and emergencies. Most patients' problems arise from factors out of their control. However, you will also encounter patients with habits leading to health issues. Vaping is a habit that can cause health complications requiring treatment. Still, many people do not recognize the health implications of vaping.
When vaping first started to become popular, many around the world hailed it as a solution for smokers. It is no secret that smoking harms a person's health. With vaping offering a supposedly "healthier" alternative to smoking, many people switched to vaping without a second thought. Although it was advertised as less toxic than smoking tobacco, vaping causes its share of issues that people should know.
Many younger people began a habit of vaping, which is a growing health concern. It is essential to understand what vaping is, its side effects, and other important facts. As a nurse, the more you know about potential health concerns and harmful habits, the better you can educate your patients and their families about them. Prevention is the best cure, and patient education is your best chance at preventing vaping-related health concerns. Today's post will provide important information on vaping.
What is a Vape?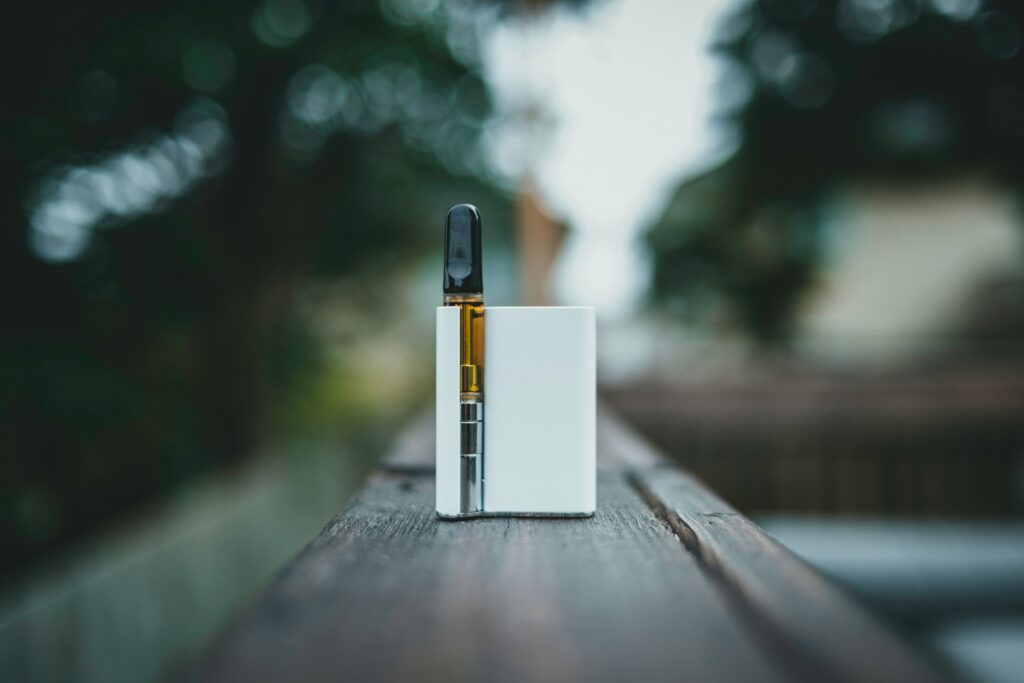 A vape is an electronic device that heats up a liquid, creating vapor that a person inhales. Vaping devices come in all shapes, forms, and sizes. The liquid contains nicotine and various flavorings to make the vapor feel less harsh and make the experience more exciting for the person vaping. Vape liquids may contain extracts from marijuana plants or other drugs that the vape delivers in aerosol form to the mouthpiece. The user then inhales the vapor into the lungs and breathes it out through the mouth or nose.
How Popular is Vaping?
Vaping is harmful to anybody who does it, regardless of their age. According to Gallup reports, roughly 8% of all Americans report having vaped. Men and women are equally likely to vape, and there are no differences in habits between different income groups and racial backgrounds. However, vaping is more popular among some parts of the population than others. Here's a quick look at the latest vaping statistics:
13% of adults under the age of 50 are likelier to vape than adults aged 50 and older. Roughly 1% of people aged over 50 vapes in the US.
Almost 10% of Americans without a college education have reported that they vaped, compared to 6% among those with some college education, 4% among college graduates, and 2% among postgraduate Americans.
People who have smoked in the past are more likely to vape. 11% of people who vape are former smokers, while 6% of the vaping population consists of people who have never smoked cigarettes.
These statistics comprise information gathered over 2021 and 2022. The exact figures may be different. However, these statistics share enough information regarding the prevalence of vaping. It is a habit that people have picked up across all socioeconomic and racial backgrounds, and it is most popular among people younger than 50.
Health Risks of Vaping
For those wondering whether vaping is harmful to you, yes, it is. Regardless of what you vape, whether you switch from cigarettes to vapes, like vaping just for the sake of it, or use vapes to administer certain recreational substances, it increases your risk of long-lasting and negative health effects.
The research into how vaping impacts your health is ongoing, and it might take some time to fully understand the long-term effects. However, certain facts about its impact on human health have been established, including:
A 2019 review[1] found that e-liquid aerosols contain nicotine, oxidizing agents, aldehydes, and particulates that can cause cardiovascular and circulatory system issues.
A 2018 report[2] found evidence that inhaling vapor from these e-cigarettes can increase heart rate and blood pressure. Both factors can have a negative long-term impact on heart health.
A 2019 study[3] observed that there is no significant association between vaping and heart disease. However, researchers also found that people who vape and smoke have a greater risk of developing cardiovascular issues.
A 2018 study[4] observed that daily vaping has links with an increased risk of heart attacks, even after considering other lifestyle factors.
A 2017 study[5] found that vaping can cause problems for the circulatory system and heart health, especially among those with existing cardiovascular issues.
Side Effects of Vaping on Lungs
While extensive research is necessary to offer conclusive facts, some studies suggest that vaping can negatively impact lungs. A 2018 study[6] observed the impact of vaping on lung function in ten individuals with no record of smoking. The study found that vaping can disrupt healthy lung function, regardless of whether the e-liquid contains nicotine.
Five Facts About Vaping You Should Know
Before we round off this guide, we will share a few quick facts about vaping you must know:
While vaping may be marginally less toxic than smoking, it is unsafe.
Even though research is ongoing, preliminary studies strongly suggest that vaping is harmful to lung and heart health.
Vapes and other forms of e-cigarettes are just as addictive as traditional cigarettes due to their nicotine content.
Contrary to popular belief, vapes do not work effectively as a tool to quit smoking.
According to a 2021 survey[7], over 2 million middle and high school students in the US reported using vapes, and the new generation is the most susceptible to developing vaping-related health problems.
How Can You Help Prevent Vaping-Related Health Issues
Nurses are crucial to patient care as the primary point of contact for patients, their families, and physicians in various healthcare settings. Educating your patients on the harmful effects and side effects of vaping can help you discourage patients from vaping.
To that end, online nursing CEUs like those available at Fast CE For Less at https://fastceforless.com/ce-courses-for-nursing/ can be the perfect solution. Easy to access, affordable, and convenient, these nursing continuing education courses can help you learn more and become better equipped to help your patients. Explore the courses available there to expand your skills, get recertified, and continue helping your patients.
References