As a nurse, you will deal with patients of all ages throughout your career. While providing medical intervention is essential to your role, a major part of your job is educating patients to help them take better care of their health.
The older adult happens to face several health problems. It's only natural since their bodies are aging. However, being older doesn't mean they should lie around waiting for the inevitable. It is possible for an adult in advanced age to enjoy a great quality of life. These years are called the Golden Years for a reason.
Today's post will discuss the importance of staying active in the Golden Years and information about exercise recommendations you can use to help your older patients make the most of the best years of their lives.
The Importance of Staying Active in the Golden Years
There are so many things to look forward to with age, including spending more time with loved ones and experiencing things that were impossible to take time out for earlier. One thing the older population does not look forward to is aging itself. Age-related chronic health conditions and debility are common.
While it's no question that the human body changes with age, it is possible to enjoy more independence and better mobility. Through regular exercise, staying active can help manage and prevent chronic illnesses, allowing older people to remain energized and feel great about life. There are several reasons for the elderly to stay active, including:
Remaining physically active decreases the risk of falls and fall-related injuries.
Exercising regularly helps aging people retain muscle mass.
Research strongly suggests that staying active can effectively increase lifespan by reducing the risk of age-related chronic health issues.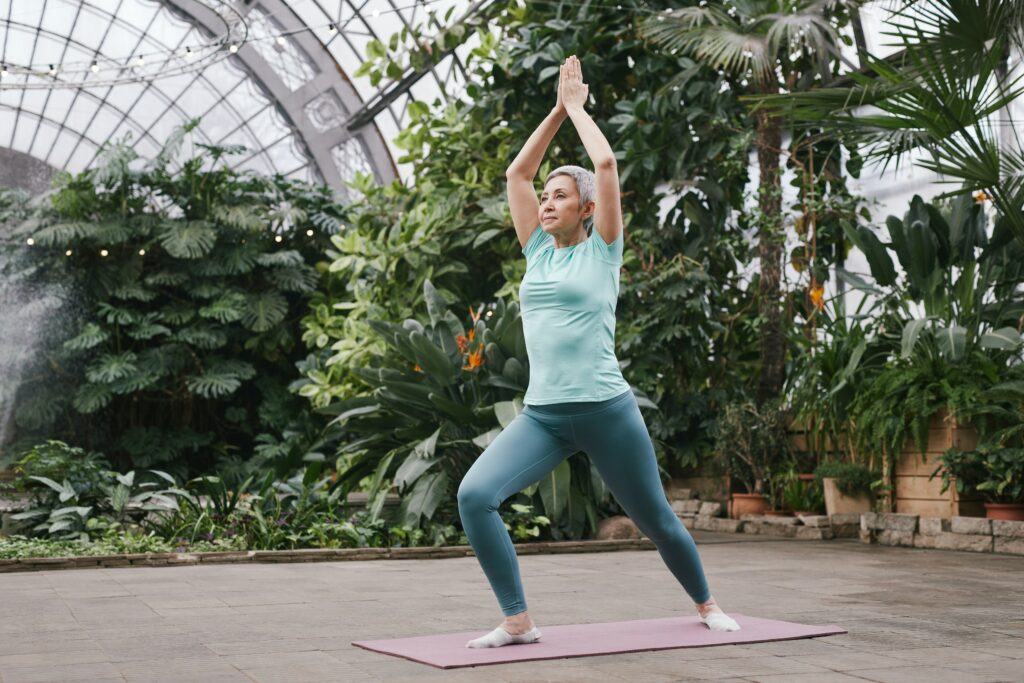 Physical Activities to Help the Older Adult Age Gracefully
It's essential to remind your older patients that the more active they remain as they age, the less likely they will be to lose their independence or experience life-threatening injuries.
For instance, a more active senior adult who has good balance and strength can handle their daily tasks without relying on others for help. Someone who has become immobile by the age of 70 might struggle to carry out the simplest of tasks.
Similarly, an older adult who lacks proper balance and strength because they have not been active is more likely to fall and injure themselves. According to the National Council on Aging, an older adult receives medical treatment due to fall-related injuries in the US every 11 seconds. Since the older population is more prone to the impact of injuries, falls can prove to be fatal for them. Fall-related injuries claim the lives of three elderly Americans every hour.
This section of the post will share recommendations for the frequency of exercises. We have also shared examples you can recommend to your patients to help them stay healthy and active as they age.
How Often Should the Elderly Exercise as They Grow Older?
Regular physical activity is the key to aging gracefully. From preventing or delaying age-related health issues to helping the older remain independent with their day-to-day activities, staying active is essential. Since the aging body has more limitations than a younger one, someone in their 60s or older see their healthcare provider before starting an exercise regimen.
According to the Centers for Disease Control and Prevention (CDC), adults aged 65 and above should get at least 150 minutes of exercise a week, spreading it across various activities to improve balance and strengthen muscles.
Exercise Examples for the Elderly to Help Them Stay Active in The Golden Years
As a person ages, their ability to exercise becomes limited. We will recommend a few exercises that the elderly can do to stay active and strengthen their muscles, divided into aerobic activities and muscle-strengthening activities. The exercise intensity can vary based on the patient's ability to perform them:
Aerobic Activities
Walking in the room
Stretching on a chair
Some forms of yoga
Brisk walking (or jogging, if possible)
Stationary bicycle riding
Swimming (if possible)
Water aerobics
Muscle-Strengthening Activities
Carrying groceries
Some forms of yoga
Some forms of Tai Chi exercises
Squats, push-ups, and pull-ups (if possible)
When recommending these exercises, it's essential to remember that you must help the elderly pace themselves. Starting with mild intensity and slowly moving to moderately intense exercises is better to help them stay active without getting hurt. Ideally, you should recommend the elderly consult a healthcare professional to determine how they should approach physical activities as they age.
As a nurse, completing a required amount of contact hours through nursing continuing education courses is crucial for your career. Besides making you better equipped to help your patients, nursing continuing education courses are essential for your license renewal.
If it's almost time for you to pursue nursing continuing education courses to get relicensed, the online nursing CEUs available from Fast CE For Less at https://fastceforless.com/ce-courses-for-nursing/ offer a quick and effective solution you can rely on while keeping up with your busy schedule.