Florence Nightingale pioneered the establishment of the first nucleus of a recognized military nurse structure when she created the Nursing Service for the British Army during the Crimean War in 1854. 2023 marks the 122nd Anniversary of the Army Nurse Corps, the organization responsible for training and deploying military nurses to war zones. Established in 1901, it is one of the oldest organizations formed to create an organized military nurse structure.
On Memorial Day 2023, Fast CE For Less honors our brave soldiers and the brilliance and dedication of the military nurses who have made a remarkable contribution to our nation.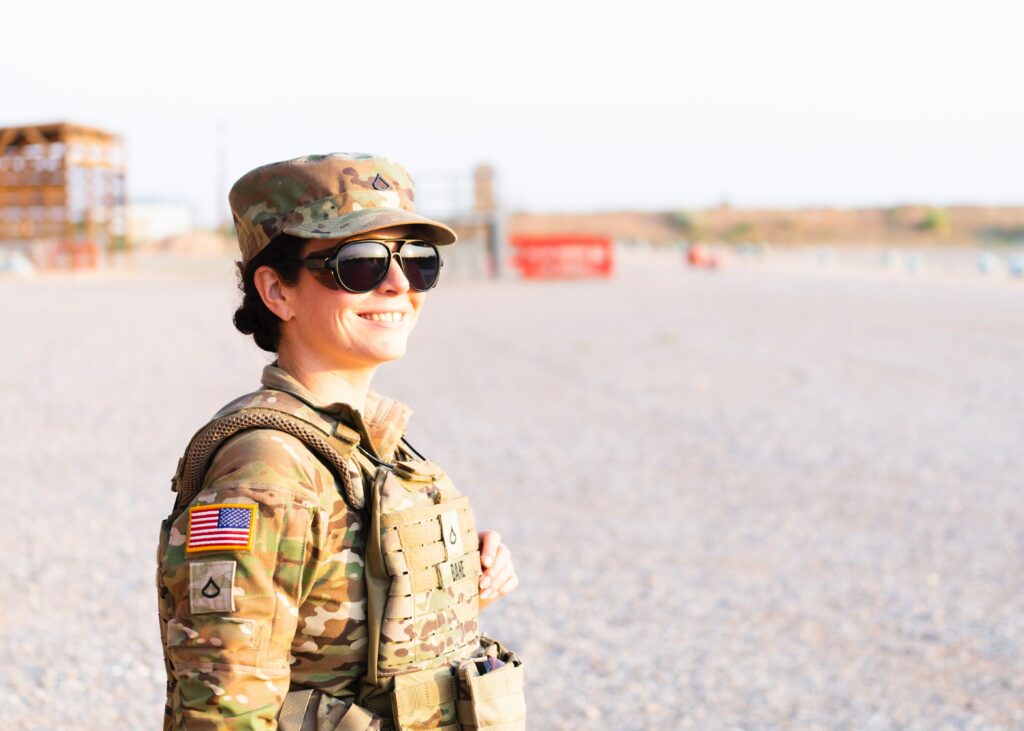 What is a Military Nurse?
Sharing several similarities to civilian nurses, the primary goal for military nurses is treating patients and promoting their well-being. However, a military nurse's career differs entirely from a civilian nurse's career. They may work at home or in foreign countries, often at bases, military hospitals, and military clinics, depending on when and where they are needed.
If you're a nurse who wishes to serve their country, you can join the Nurse Corps for any of the major military branches, namely the U.S. Navy, U.S. Coast Guard, U.S. Air Force, the Marines, or the U.S. Army.
Requirements to Become a Military Nurse
The Nurse Corps for each branch of the U.S. military has its own requirements for nurses. However, the basic requirement to become a military nurse is being between 21 to 62 years of age, having a Bachelor's degree, and having an active registered nurse license from a non-compact state. Additionally, you must also have a certification in Basic Life Support (BLS).
Depending on the branch and position you desire, you may also need to have Pediatric Advanced Life Support (PALS) and Acute Cardiac Life Support (ACLS) certifications. To become a military nurse, you can either enlist directly in the service or take classes during your service to earn a Bachelor of Science in Nursing and enlist after completing your degree.
How Much Do Military Nurses Earn?
The average starting annual salary for military nurses is $58,000. However, your compensation upon commission can be significantly higher depending on your education level. According to Indeed, the average army registered nurse's salary is around $92,000 per year. If you enlist and take classes to become a military nurse through a branch of the military, the military will cover your tuition costs.
What is it Like to Be a Military Nurse?
Nurses in the military are truly unsung heroes, providing care for the wounded and ill soldiers wherever duty calls, worldwide. Military nurses may also find themselves involved in combat situations, providing care on the front lines. When not required in a warzone, a military nurse might be employed in various settings, ranging from ambulatory to rehabilitation nursing care.
If you are a registered nurse who is interested in joining the military, you should contact the Nurse Corps of the branch you would like to enlist in. Since having an active RN license from a non-compact state is a requirement, you must ensure you have an active, unencumbered license.
Completing a required number of contact hours through nursing continuing education courses is a critical part of the license renewal process. If the time to renew your RN license is near, online nursing CEUs like those available at www.fastceforless.com offer you a flexible, affordable, and convenient solution.