As a nurse, you encounter patients with various medical conditions. Educating yourself on your patients' medical diagnoses can help you to be better prepared to deliver quality care. The more you know about a diagnosis, the more you can educate patients and their families to improve health outcomes.
Glaucoma is one of the conditions you will often see in your nursing career. Today's post will discuss everything you need to know about glaucoma to become better equipped to help your patients.
What is Glaucoma?
Glaucoma is a progressive condition that damages the optic nerve. The condition causes an increase in pressure inside the eye. The increased pressure results in damage to the optic nerve. Also called intraocular pressure, this pressure can become excessive, to the point of causing vision loss in the affected eye.
What are the Symptoms?
Glaucoma typically affects both eyes, but can be worse in one eye. Here are the common symptoms of glaucoma:
Intense pain in the affected eye
Developing red eye
Headaches
Blurry vision
Tenderness around the eyes
Nausea or vomiting
Seeing rings around light sources
What are the Tests for Glaucoma?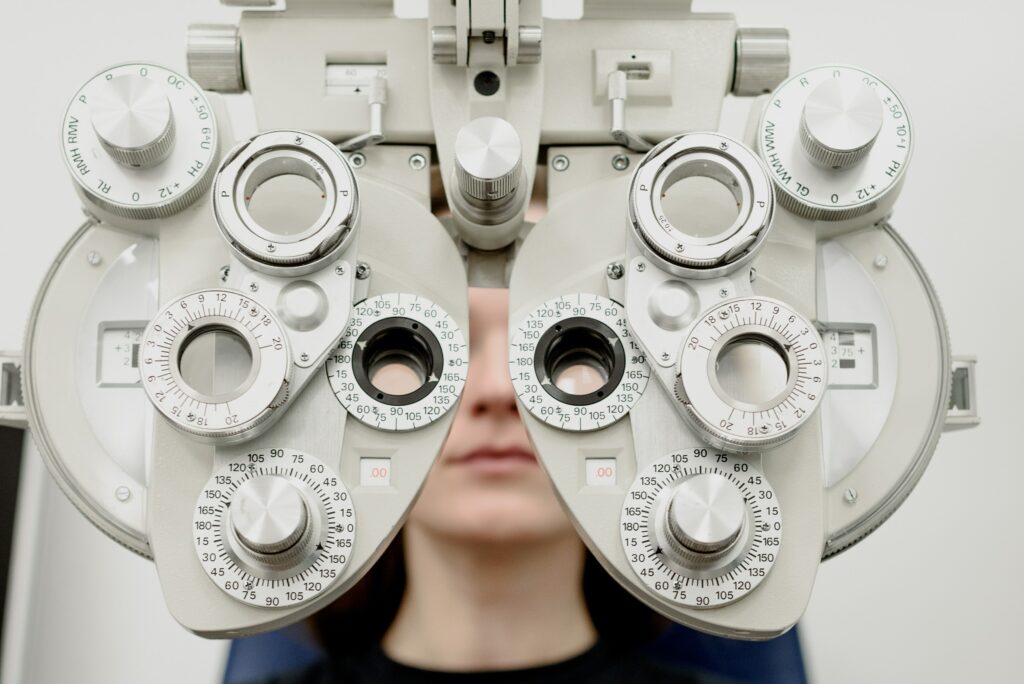 Testing for glaucoma involves an eye specialist who is able capable of testing one's vision, most notably physicians such as optometrists or ophthalmologists. They first use drops to dilate the pupils and inspect the eyes prior to conducting a visual examination of the optic nerve to check for signs of damage.
The physicians may also take pictures during different visits to check for changes in the optic nerve's condition. These eye specialists may order special imaging tests for the optic nerves in if they suspect glaucoma an want to confirm the diagnosis.
Who is Most Likely to Have Glaucoma?
Glaucoma typically impacts adults over the age of 40, but younger people can also develop the condition. Some portions of the population are more genetically disposed to develop glaucoma. Factors that increase the risks of developing glaucoma include:
Being of Scandinavian, Irish, Inuit, Hispanic, Japanese, Russian, or African American descent
Being over 40 years of age
Having poor vision, including near-sighted or far-sighted
Having diabetes
Having a history of eye injuries
Taking certain steroidal medicine
Having thinner-than-usual corneas
Being diagnosed with hypertension, cardiovascular disease, or sickle cell anemia
Having a family history of glaucoma
Prevention
If glaucoma develops, it is impossible for it to completely disappear. However, detecting glaucoma in its early stages and taking measures to slow its progress can help decrease the chances of vision loss. Here are a few tips on preventing glaucoma from worsening:
Regular eye screening, especially if risk factors are present, can help detect the condition in its early stages, allowing corrective actions to be taken to prevent glaucoma from worsening.
Learning about the possibility of a family history of this condition can be critical.
Severe eye injuries can result in glaucoma. Wearing protective eye gear when doing any activity that can physically damage the eyes is critical.
Regularly administering prescribed eye drops for glaucoma can substantially reduce the pressure buildup in the eyes to prevent the condition from worsening.
Treatment Options
The damage glaucoma causes is permanent and cannot be reversed. However, proper medical intervention can prevent it from worsening and doing further damage. Eye specialists may use several possible methods to treat glaucoma and stop it from progressing, including:
Medication: Prioritize prescribing medicated eye drops that reduce internal eye pressure by draining excess fluid or helping it flow better.
Laser Surgery: Iridotomy or trabeculoplasty are two laser procedures used to prevent glaucoma from worsening.
Surgery: Depending on the glaucoma's severity, a trabeculectomy may be performed, or a minuscule glaucoma drainage device may be implanted.
It is essential for people affected by the condition to follow their healthcare provider's instructions on managing and treating glaucoma.
Patient education is a critical part of your role as a nurse. There are countless learning opportunities for healthcare professionals. As a nurse, taking on continuing education courses is not just necessary for your recertification, but also helps you become better equipped to deliver optimal patient care.
The affordable, convenient, and easy-to-access nursing continuing education courses like the online nursing CEUs offered at Fast CE For Less at https://fastceforless.com/ce-courses-for-nursing/ allow you to pursue further training and education as a nurse to advance your career.