As weather conditions worldwide worsen each year, the climate change crisis is becoming increasingly alarming. The impact of changing climate is not limited to the world around us. Combined with natural and human-made stressors, it negatively impacts human health in several ways.
Understanding the impact of climate change on human health is essential, and expanding your knowledge to help you educate your patients is critical to performing your role in helping your community.
At Fast CE For Less, we offer convenient and affordable online nursing CEUs to help nurses complete their nursing continuing education requirements. Additionally, we create guides to help nurses expand their knowledge base to improve patient outcomes. Today's post will help you get a better perspective on how the disruption in global climatic conditions impacts human health.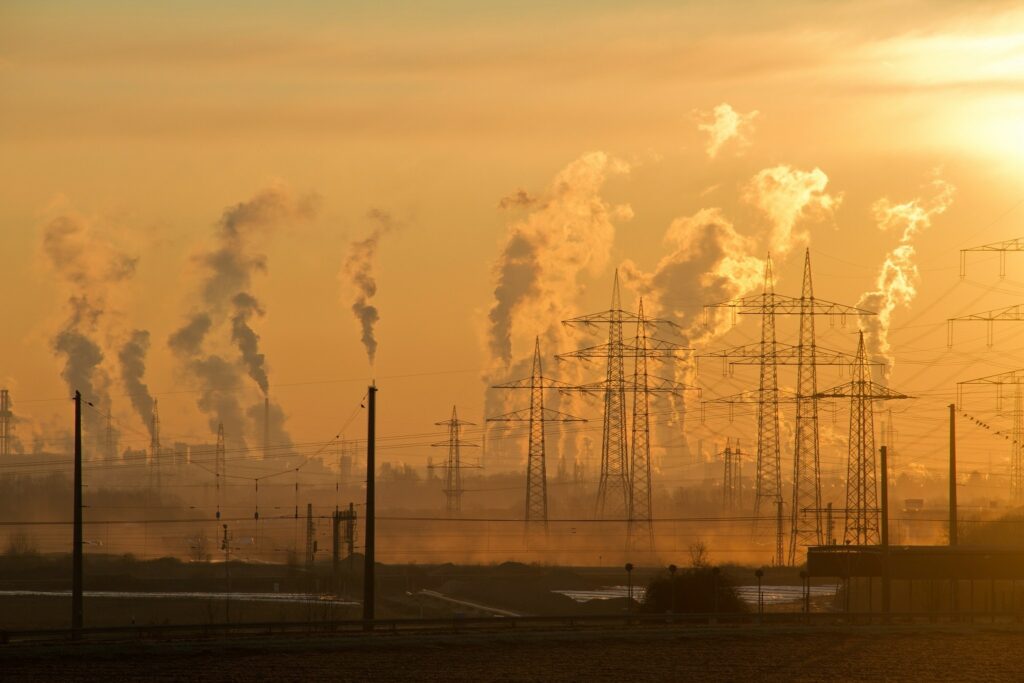 Respiratory Issues Caused by Deteriorating Air Quality
Rising global temperatures are one of the most prominent factors resulting from climate change. As temperatures worldwide rise, it will worsen air quality through higher ground-level ozone formation and severe particulate matter pollution.
Poor air quality alone is a factor that can have substantial effects on human health. As the concentration of pollutants grows in the air, it can cause respiratory issues and worsen existing conditions. As respiratory health worsens, the risk of people contracting respiratory diseases rises significantly.
Besides leading to breathing issues, there is a lot of new research suggesting that consistently breathing polluted air may also negatively impact brain health. Several studies have linked deteriorating air quality with babies becoming more prone to developmental issues. According to United Nations Environment Programme's (UNEP) data, rising air pollution leads to around 7 million premature deaths annually.
Greater Risk of Insect-Borne Diseases
With changing rainfall patterns and higher global temperatures, the risk of several insect-borne diseases continues to grow. Insects carrying diseases like dengue, West Nile virus, Malaria, and Lyme disease have more habitable locations worldwide. As their habitat expands, these disease-carrying insects can infect a greater number of people. Research suggests that mosquitoes carrying the Malaria virus have already started thriving in regions they would not be able to survive in a few decades ago.
Food Scarcity, Malnutrition, Greater Risk of Diseases & Displacement
Changing global temperatures also impact the quality and availability of water and food sources worldwide. Higher-temperature environments negatively impact crop fields, disrupting food supply. As water and food become scarcer, the lack of food can lead to malnutrition. Combined with deteriorating water quality, it can further worsen the risk of disease outbreaks.
Climate change also leads to severe weather events occurring more frequently, including wildfires, floods, and extreme heat waves. These factors result in the loss of life and humanitarian emergencies at previously unprecedented levels, especially in low-altitude coastal locations. It can result in the need for large-scale population displacements. The world already faces a migration crisis due to geopolitical reasons. Combined with environmental crises, it can result in severe overcrowding and lack of access to proper healthcare, putting the population at a greater risk of illness.
Mental Health Issues
Through a myriad of factors directly resulting from climate change, the impact already extends to mental health issues. With drastic disruptions in every aspect of our lives, climate change can also result in raised stress levels, depression, and anxiety. The scarcity of resources, increasing physical health concerns, and population displacement are all factors contributing to deteriorating mental health worldwide.
As a nurse, understanding these issues is critical because it will change the healthcare industry landscape over time.
If you are a nurse nearing the time to renew your credentials, online nursing CEUs like those offered by Fast CE For Less at www.fastceforless.com are an excellent solution to consider. Our affordable courses are fast and easy and can be completed at your own pace.