As a nurse, you will find yourself helping patients dealing with various health issues on any given day. Since prevention is always better than a cure, patient education is also important in your job as a nurse. By teaching your patients about different health risks and how to prevent them, you can help them live healthier and happier lives. The more you understand these conditions, the better you'll be prepared to improve patient outcomes. Today, we will discuss a fairly common issue: Carbon Monoxide Poisoning.
From what it is to the symptoms of carbon monoxide poisoning, why it occurs, and how to prevent it, we will tell you everything you should know to improve your patient education skills.
What is Carbon Monoxide Poisoning?
Carbon monoxide is a poisonous gas that has no color or smell. While everybody is exposed to small amounts of it on any given day, inhaling too much of this gas can cause a condition called carbon monoxide poisoning. Inhaling fumes of this gas causes carbon monoxide levels to increase in your blood, resulting in severe tissue damage. Left untreated, carbon monoxide poisoning can be fatal.
How Does Carbon Monoxide Poisoning Occur?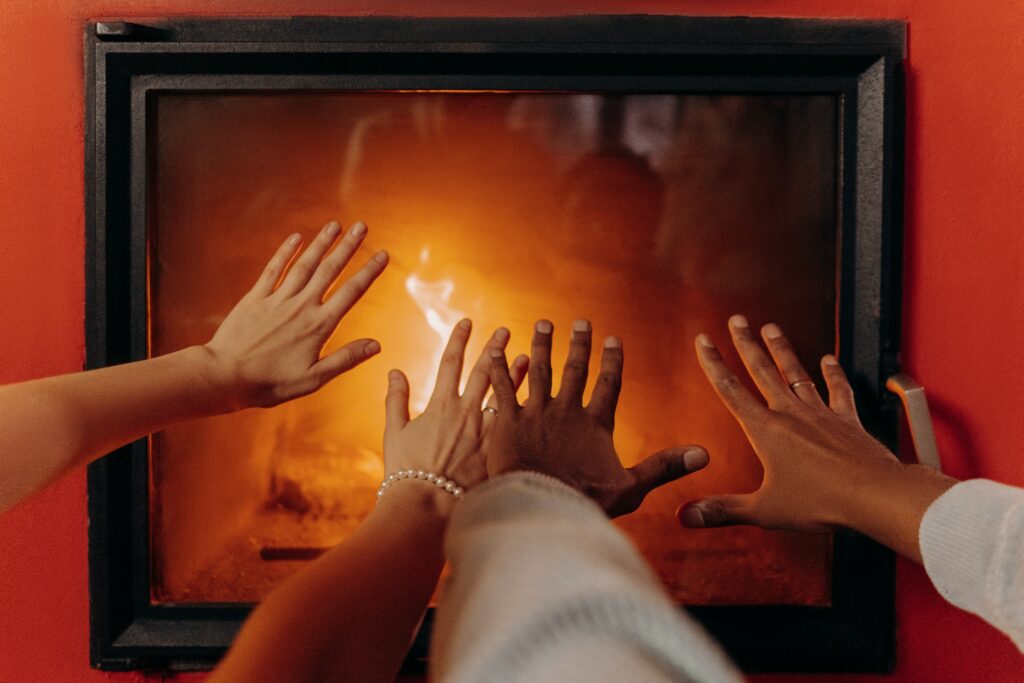 Carbon monoxide is a gas that forms as a byproduct of combustion, produced in exhaust fumes by several everyday items, including:
Space heaters
Care exhaust
Heaters
Portable generators
Fireplaces
In enclosed spaces, a large buildup of exhaust fumes can lead to high levels of carbon monoxide in the air. Breathing in the fumes can shoot up the carbon monoxide levels in the blood as the body replaces oxygen in blood with the gas. Too much carbon monoxide in the bloodstream can lead to a person becoming unconscious, potentially proving fatal if the person is not taken to a hospital immediately.
What are the Symptoms of Carbon Monoxide Poisoning?
Carbon monoxide poisoning is characterized by several symptoms, including:
Difficulty breathing
Dizziness
Vomiting
Nausea
Weakness
A mild headache
Confusion
A person can become unconscious if they inhale too much carbon monoxide. Unless they are immediately taken to a hospital for treatment, it can result in death. Depending on the severity of the issue, a doctor will provide oxygen treatment to prevent it from getting worse.
Learning How to Prevent Carbon Monoxide Poisoning
Carbon monoxide poisoning happens when a person is exposed to a source of this gas in an enclosed space and inhales too much of it. To avoid it, people can take several preventive precautions, including:
Investing in a carbon monoxide detector and installing it close to prominent sources of this gas inside the house.
Never ignoring carbon monoxide symptoms
Avoid sleeping close to kerosene or gas space heaters.
Ensure proper ventilation in spaces within the house that burn gas, wood, or any other fuel source.
Final Thoughts
Teaching your patients what carbon monoxide poisoning is and its symptoms can help them understand how serious it can be and how they can identify it. This way, they can ensure anyone suffering from it gets the emergency medical help they need. Educating them on how it happens and what they can do to prevent it can reduce the number of people suffering from it, saving many lives.
Speaking of patient education, is it time for you to renew your license? Completing a required number of contact hours through nursing continuing education courses is crucial to get your license renewed. If your busy schedule makes it difficult for you to find the time to take on in-person nursing continuing education courses, you are in luck.
The online nursing CEUs available from Fast CE For Less at https://fastceforless.com/ce-courses-for-nursing/ offer a quick, convenient, and affordable solution to complete your contact hours while you continue helping your patients.