A full belly is a sign of good health and wealth. That said, too much of a belly is dangerous and leads to the risk of various chronic health issues. As a nurse, you must know the dangers of excessive belly fat and how to help your patients avoid the risks that come with it.
Fast CE For Less offers online nursing CEUs to help registered and licensed practical nurses renew their credentials. We also create guides to help nurses enhance their knowledge to deliver better patient care and education on various health issues. Today, we will discuss the dangers of excessive belly fat and how to deal with it.
What Are the Dangers of Excessive Belly Fat?
Excessive belly fat is also called visceral fat. This is the fat that accumulates in the body around abdominal organs. Too much fat of any kind in a person's body is bad for their health. Visceral fat is the kind of body fat that accumulates around major internal organs, raising the risk of severe medical conditions. Some of the long-term health risks associated with excess belly fat include cardiovascular issues, type 2 diabetes, high cholesterol, and stroke.
With obesity becoming increasingly common nationwide, healthcare providers have a critical role in educating patients on its risks and how to deal with it effectively.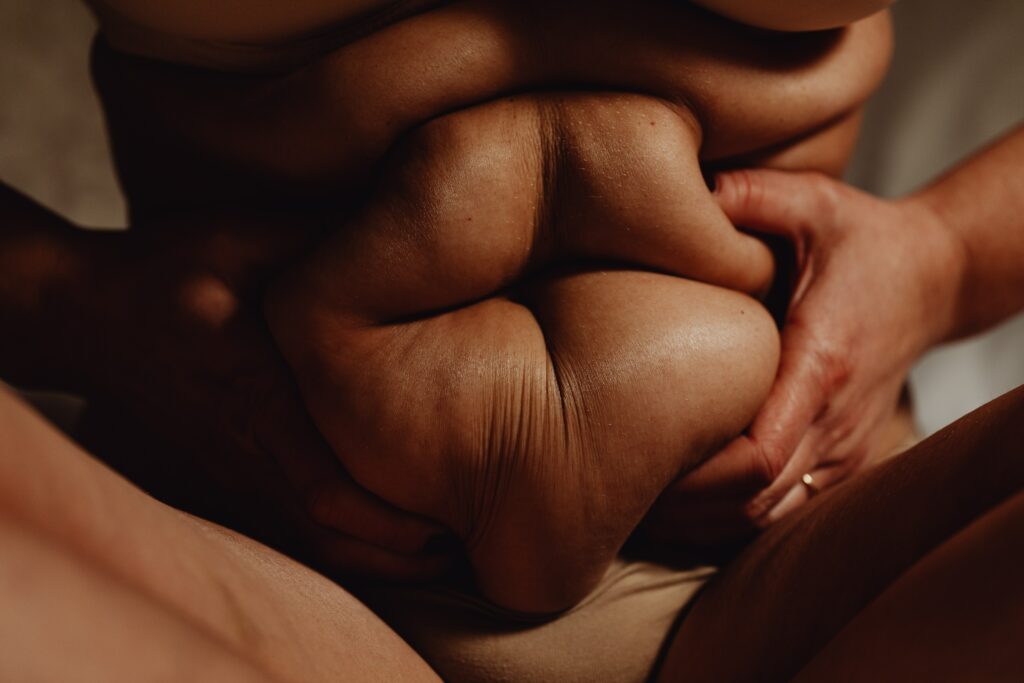 How to Deal With Excessive Belly Fat Effectively
For many, losing excess fat can be challenging. To manage it, people with excess fat must incorporate several dietary and lifestyle changes. This section of the guide will cover a few dietary and lifestyle changes that can help patients minimize extra fat.
Dietary Changes
Eating high-fiber foods like vegetables, fruit, legumes, and barley can play a significant role in reducing belly fat. Fiber-rich food makes a person feel naturally full. Additionally, avoiding foods with trans fats like margarine helps you reduce abdominal fat. While alcohol may have health benefits in small amounts, excessive intake is linked with belly fat. Cutting down on alcohol can help reduce abdominal fat.
Adding protein-rich foods to the diet can help. By raising metabolic rates, protein helps people retain muscle mass during weight loss. Studies have also observed that people eating protein-rich diets tend to have lower abdominal fat levels. Avoiding sugar, cutting down refined carbs, and eliminating sugary drinks from the diet can also control abdominal fat. Eating probiotic foods promotes better gut health, enhances immune function, and helps with weight loss.
Exercises & Lifestyle Changes
Additionally, regular exercise can help a person improve their health by burning calories.
Besides exercising regularly, reducing stress levels, and getting plenty of sleep are lifestyle changes that can help a person control excess belly fat. Combining exercise and food intake monitoring, including consuming less calories can also help reduce belly fat and support weight loss.
Learning as much as possible about various health issues can help you become more effective at delivering patient care and improving health outcomes. If the time to renew your license is close, Fast CE For Less offers several online nursing CEUs you can take to improve your knowledge of diet-related health issues. You can visit www.fastceforless.com to access the convenient and affordable nursing continuing education courses available at Fast CE For Less.