Washington offers an excellent quality of life and the potential for high-income employment for medical professionals. The average registered nurse in Washington earns a six-figure salary. With the pay being 10% higher than the national average, it is a top destination for registered nurses (RN) seeking a better quality of life with a fulfilling career.
That said, Washington is also facing a staffing shortage among registered nurses. Simply put, there are not enough RNs working in Washington State to fill the vacancies in the state's hospitals. The Washington Board of Nursing (WABON) is encouraging more nurses to join its ranks. The shortage highlights the fact that prospective nurses have a good opportunity to make up for the shortfall and pursue lucrative careers in the state.
If you are already practicing as a registered nurse in Washington, you must also maintain your license to continue to work in Washinton. Almost all nursing boards in the country require nurses from all specialties to renew their credentials every two to three years. A major part of the process is fulfilling competency requirements for license renewal. The competency requirements established by a nursing board can involve having a specified number of practice hours and contact hours of nursing continuing education courses for every license holder within the renewal period.
Each state's nursing board defines the duration of renewal periods and competency requirements. To renew your registered nurse license in Washington, you must understand WABON's requirements.
Fast CE For Less has created this guide to explain the process of renewing a registered nurse license in Washington. Reading the guide will make the process easier when it is time for you to renew your nursing license.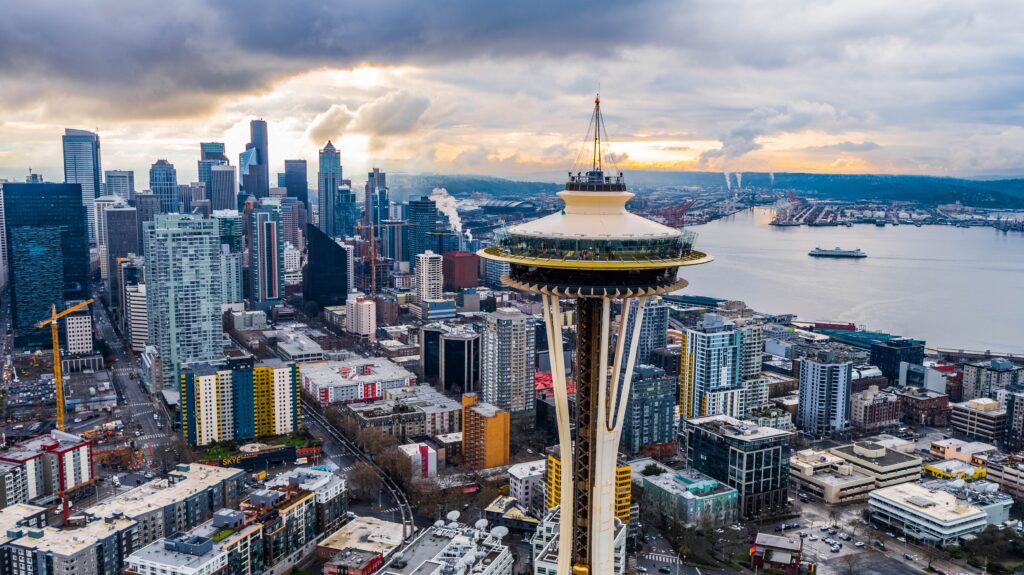 How to Renew Your Registered Nurse License in Washington
Several steps are involved in renewing a registered nurse license in Washington. This section of our guide will tell you what to expect and how to navigate the process.
Step 1: Determine the Deadline for Your Registered Nurse License Renewal Application
Almost all nursing boards set renewal periods of two to three years. Washington, however, requires license holders to renew their license each year by their birthday. You can apply for renewal 85 to 90 days before it expires. You can also choose late renewal for up to a year after the period ends.
Step 2: Fulfill the Competency Requirements to Qualify for License Renewal
With a reduced renewal period for registered nurse licenses, WABON has also reduced its competency requirements for license holders to qualify for renewals. To maintain your registered nurse license in Washington State, you must complete at least eight contact hours of nursing continuing education courses annually.
Every six years, you must complete six contact hours on suicide prevention. Each year, you must also have at least 96 practice hours under your belt to qualify for renewal.
Step 3: Complete & File Your License Renewal Application With the Washington State Board of Nursing
Before you can start working on your license renewal application, you must fulfill a few prerequisites defined by WABON:
You must create a SecureAccess Washington (SAW) account. If you do not have one, you can create one here.
After creating the SAW account, you must add the Department of Health (DOH) HSQA Online Services access to your account. You can do this by accessing your SAW account, clicking "Add a New Service," selecting "I have been given a code by an agency," and submitting "7472" as the code. The website will return you to your SAW account, where you can now select "Access Now" to log in.
You will also need a username and ID provided by WABON when you receive the renewal notice.
You must also complete e-Notify registration and an online survey at Nursys. Completing Nursys registration is essential. In case of an audit, WABON may ask you to submit documentation proving that you fulfilled competency requirements. To submit the documents to the board, you must submit themthrough Nursys.
After getting DOH HQSA Online Services access, you can log in. Once you log in, you will be able to see the status of your registered nurse license and the option to renew it. Select the option to renew existing credentials. Next, follow the prompts, complete the form, and submit your fee and application.
Understanding Competency Requirements for License Renewal
WABON, like other nursing boards throughout the United States, requires nurses across all specializations to renew their credentials. Unlike other state boards, WABON has changed the renewal period to one year. To make the process easier for nurses, it has also reduced the practice hours and nursing continuing education course requirements to qualify for license renewals.
As of June 12, 2021, the Nursing Care Quality Assurance Commission (NCQAC) reduced the requirements and renewal period duration. To prevent their licenses from lapsing, RNs must complete at least eight hours of continuing education courses and 96 practice hours. Every six years, you must also complete six hours on suicide prevention. While you might not be asked to provide documentation during your renewal, WABON strongly suggests keeping the records in case of an audit.
Unlike in other states, your license will not lapse if you miss the one-year renewal deadline. If you miss the deadline, you cannot renew the license online. Instead, you must submit the application and payment by mailing it to the Department of Health at:
Department of Health
PO Box 1099
Olympia, WA
98504-7864
If you fail to renew a year after the renewal period ends, you will need to apply to reactivate your license by mailing an application and payment to the above address. To understand nursing continuing education requirements in Washington , visit www.fastceforless.com/nursing-ce-washington-state.
If you are currently completing your competency requirements for license renewal in Washington, online nursing CEUs like those offered in convenient bundles by Fast CE For Less at www.fastceforless.com are an excellent solution.