While it may be one of the smallest states in the US, New Hampshire is an amazing place to live and work. With an average registered nurse (RN) salary of almost $93,300 per year, registered nurses in the state earn 39.73% more than the average base salary in the country. Considering these factors, it is not surprising that New Hampshire is also a top destination for many registered nurses looking for lucrative work opportunities.
If you are practicing as a nurse in the state, you must do your part in upholding the healthcare system. Like other states, New Hampshire also faces a worrying staffing shortage among nurses. As a nurse with an active license, you must ensure you renew your credentials before your license lapses.
The New Hampshire Nursing Board, under the New Hampshire Office of Professional Licensure and Certification (NHOPLC), is the regulatory body responsible for issuing licenses and overseeing license renewals. To ensure you can continue practicing legally, you must renew your credentials by applying for license renewal with the board before the deadline. From the application deadline to the nursing continuing education requirements, understanding the details will be critical for timely renewal. Fast CE For Less has created this guide to explain the steps you must follow for license renewal in New Hampshire.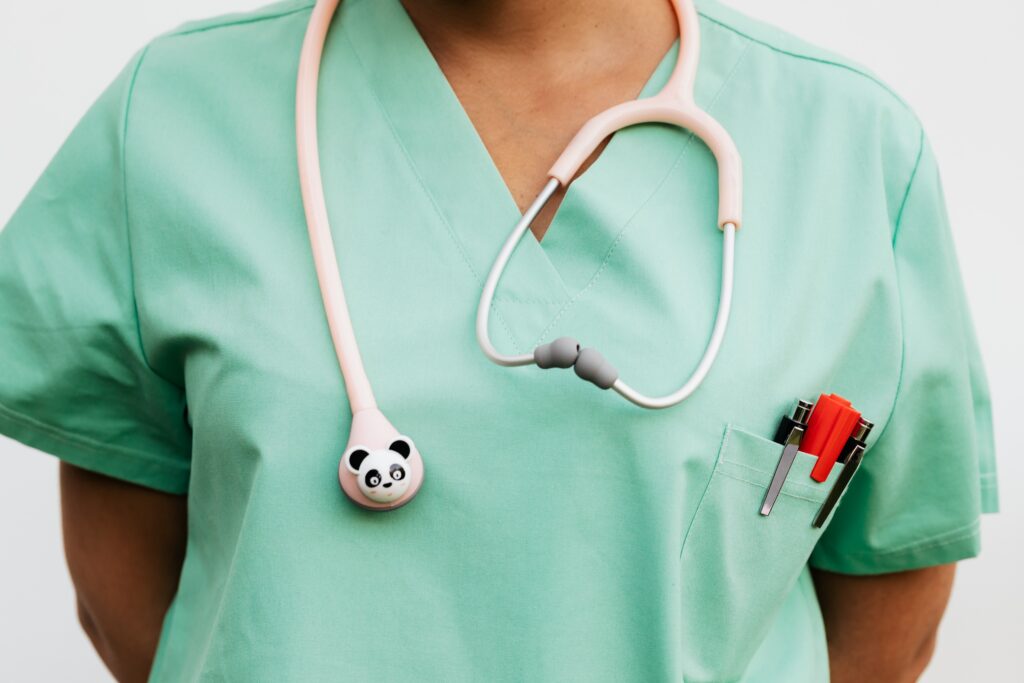 How to Renew Your Registered Nurse License in New Hampshire
License renewal is a requirement for nurses across all specializations, regardless of where they practice. While all state nursing boards require registered nurses to renew their credentials every two to three years, each sets its own requirements for nurses in their jurisdictions.
To renew your credentials before your existing license expires, you must complete and file a license renewal application with the board before your renewal period ends. As part of the process, you must also complete a required number of contact hours of nursing continuing education courses. This section of the guide will explain the steps involved.
Step 1: Identify the Deadline to Submit the Application for License Renewal
To ensure you apply for license renewal in New Hampshire before your current license expires, you must know the application deadline. The New Hampshire Board of Nursing issues new licenses every two years. To renew your license, you must first verify its status by visiting the Verification page on the board's official website.
Many states have varying renewal period deadlines. Some have predetermined dates applicable to all license holders. Others set the date based on the individual application holder's birthday. In New Hampshire, licenses expire after two years. The application deadline for a license holder is the last day before their birthday every other year.
While the deadline is easier to remember this way, the New Hampshire Board of Nursing also sends a notification at 60 days and within 15 days before licenses expire. When applying for your first license renewal, you will also receive a registration code to create an online account on the board's website. If you already have a username and password, use it to access your online application here.
Step 2: Complete Your Nursing Continuing Education Requirements
To qualify for license renewal, registered nurses must fulfill competency requirements set forth by the nursing board in their state. In New Hampshire, registered nurses are required to complete at least 30 contact hours of nursing continuing education courses within the renewal period.
Additionally, the board requires nurses with advanced practice specialization to have at least 400 hours of practice four years before their application submission date. For nurses renewing credentials for the first time, the board does not require 400 practice hours. Instead, you must have completed your National Council of Licensure Examination for Registered Nurses (NCLEX-RN) within two years of your application submission.
Step 3: Complete and File the License Renewal Application
After fulfilling your competency requirements within the renewal period, you can apply for license renewal in New Hampshire within 60 days of your application deadline. Once you receive the renewal notification from the board, you must visit its portal for Online Applications for Renewal.
If it is your first license renewal, use the registration code you received with the notification to create an account. If you have your credentials for the portal, use them to log in and begin applying. Follow the prompts and answer all the questions. Provide all documents required by the portal to ensure you do not experience any delays.
If you fail to provide all the requested documents, it can take longer for the board to process your license renewal application. To ensure you do not miss the deadline due to incomplete documents, we highly recommend being proactive in fulfilling your competency requirements well before your application deadline.
New Hampshire is a compact state. If your primary state of residence is another state, do not apply for license renewal in New Hampshire. You can apply for a nursing license in New Hampshire if you want to declare New Hampshire as your primary state of residence.
Understand the Competency Requirements to Qualify for License Renewal 
To renew your registered nurse license in New Hampshire, you must follow the New Hampshire Nursing Board's guidelines. In addition to fulfilling the nursing continuing education requirement, registered nurses with advanced practice certifications must have at least 400 working hours within four years of the application date. New nurses must have passed the NCLEX-RN within two years of the application submission date.
If you want to learn more about the nursing continuing education requirements, visit www.fastceforless.com/nursing-ce-new-hampshire.
For access to convenient and affordable course bundles to fulfill your competency requirements, online nursing CEUs like those offered by Fast CE For Less are available at www.fastceforless.com.