Rainbow fentanyl is a synthetic opioid that has become increasingly common, contributing to the ongoing opioid epidemic. The brightly colored and candy-like drug has rapidly spread throughout the country. Law enforcement has managed to confiscate large quantities of this illicit substance, yet the continued illegal use of it is an alarming cause for concern. Because of its prevalence, much needs to be understood about this dangerous drug.
If you are a parent or caregiver, it is essential to understand what rainbow fentanyl is, how it is contributing to the growing drug problem in the country, and what you need to know to protect your children and patients from it.
What is Fentanyl?
Fentanyl itself is not an illegal substance. It is a synthetic opioid drug created for effective pain management in severe cases. The drug is created in a lab instead of being derived from the poppy plant, like morphine. While the drug interacts with the body similarly to naturally derived opioids, fentanyl acts much faster, which makes it both highly effective when needed, and incredibly dangerous due to the risk of overdose.
Fentanyl is linked to a substantial number of overdose cases related to opioids, and the advent of rainbow fentanyl has sparked another wave of danger in the ongoing opioid epidemic. Highly addictive and potentially deadly, fentanyl use should be strictly monitored by qualified healthcare professionals.
What Makes Rainbow Fentanyl Different from Regular Fentanyl?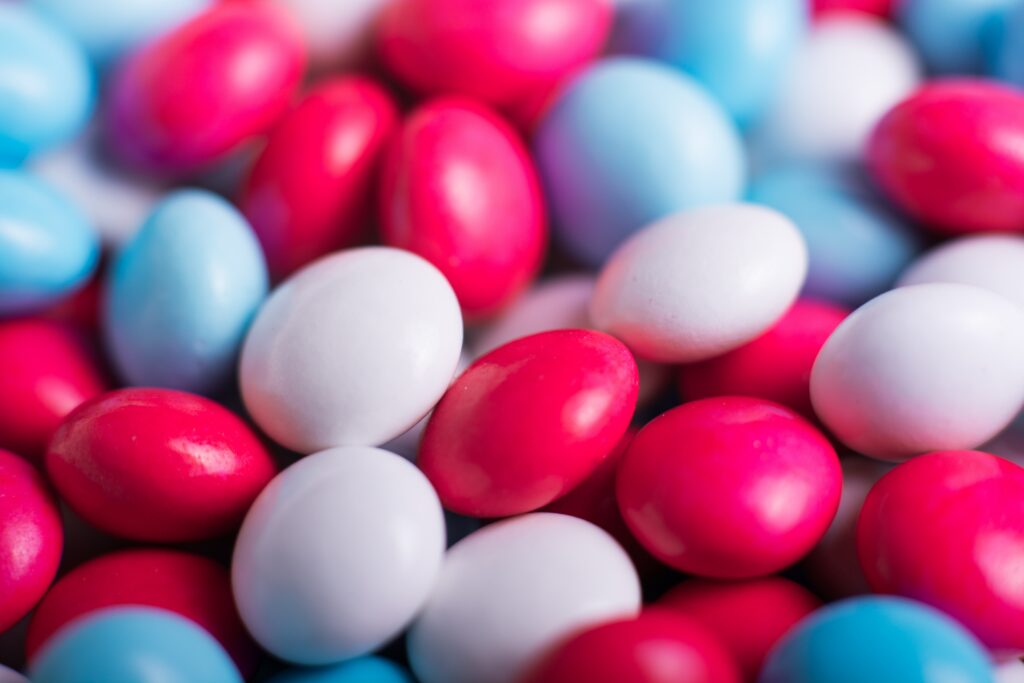 Rainbow fentanyl is a relatively new form of synthetic opioid available as powder or pills in several bright colors that appear to be candy-like. Being pushed by drug traffickers and cartels, rainbow fentanyl looks much like another controlled substance called MDMA (also known as ecstasy molly, or mandy), which is also available as pills or in crystal form.
In pill form, rainbow fentanyl is stamped with letters and numbers to make it look like other medicines, making it easier for drug traffickers to pass it off as something else. The fact that the untrained eye can't tell whether it is a legitimate medicinal drug or fentanyl makes it even more dangerous. People unaware of what they are consuming can easily overdose on rainbow fentanyl.
Deaths Involving Rainbow Fentanyl
The Drug Enforcement Administration (DEA) has advised the public on the alarming number of opioid overdose cases resulting from the growing trend of rainbow fentanyl distribution throughout the country. The DEA has highlighted that it is highly dangerous due to its potency. Just two milligrams, equivalent to around 15 grains of table salt, can be a lethal dose of the illicit drug.
Fentanyl is the deadliest drug threat plaguing the country. According to the Centers for Disease Control and Prevention (CDC), 107,622 people in the US died from drug overdoses in 2021, and synthetic opioids like rainbow fentanyl caused two-thirds of the deaths caused by drug overdose. The leading cause of death for people in the US aged 18-45 is drug overdose, making it an increasingly worrisome concern. Parents and caregivers must understand the importance of education regarding the drug.
Five Things to Know About Fentanyl
1. It is 50-100 Times More Potent Than Morphine & Heroin
Fentanyl is a prescription drug used to treat patients suffering from extreme pain. Its high potency makes it more effective in treating cases of severe pain. Healthcare professionals can prescribe it to patients suffering from chronic pain problems, especially when other opioids and pain management are ineffective for those patients.
2. Rainbow Fentanyl is Easy to Produce
Drug dealers are using rainbow fentanyl to dupe drug seekers by selling it as other drugs like MDMA, which is dangerous itself. Rainbow fentanyl is easy and cheap for drug dealers to produce, and often they will make it in pill forms that resemble other prescription drugs. Someone purchasing illicit drugs may not know they are being given substances laced with rainbow fentanyl, increasing the risk of overdose.
3. Naloxone May Help in Fentanyl Overdose Cases
Rainbow fentanyl is much more potent than poppy plant-derived opioids. Naloxone (Narcan) is a drug used to help individuals who overdose on opioids. However, due to the high potency of rainbow fentanyl, it might be necessary to administer higher doses of naloxone. It would be best to contact emergency services for a suspected overdose.
4. It is Difficult to Tell Whether Any Product is Laced with Fentanyl
While many people claim to be able to tell whether anything they have been given has been laced with fentanyl, it is virtually impossible to tell the difference unless you are a medical expert. If you have a loved one prone to using illicit substances, it is essential to warn them about how easy it is for drug dealers to make rainbow fentanyl look like other illegal drugs.
5.Enroll in a Treatment Program
If you suspect that a loved one is suffering from an addiction problem due to opioids, it is crucial that you have them enroll in a treatment program to help them overcome the disease. Ignoring the problem for too long can lead to potentially fatal consequences.
Nurses Play a Crucial Role in Helping Fight the Drug Epidemic
Drug overdose deaths have rapidly increased throughout the country over the past two decades, with rainbow fentanyl being one of the latest illicit substances spreading quickly in recent years. As a nurse, you are at the forefront of fighting the opioid epidemic. It is necessary to understand the importance of educating parents and their family members about the risks and benefits of various pain treatment options and spreading awareness about this illicit substance.
Expanding your knowledge as a nurse can help you become more prepared to educate your patients about effective and safe chronic pain management and reducing the risks of drug addiction. Nursing continuing education courses like those available at Fast CE For Less at https://fastceforless.com/ce-courses-for-nursing/ can help you in the fight against the opioid epidemic plaguing the country.