A nurse's role is vital to the healthcare system, as they serve on the front lines of delivering patient care and coordinating each patient's care with other medical professionals. A nurse is also critical to upholding the wishes of every patient and ensuring their rights are respected. For many, becoming a nurse is a calling. It is an inherent and deeply personal mission to give back.
Nursing volunteerism opportunities, domestically and abroad, can be a fulfilling way for nurses to contribute to the community in various settings. Nurses are on the front lines of patient care and are compassionate professionals who put other people's needs before their own and do so without asking for anything in return.
If you're a nurse who has taken on nursing volunteer opportunities, whether through massive organizations or missionary work, you may know that there are few things more satisfying than using your skills and expertise wherever they are needed the most to maximize your impact.
Are you a nurse looking for nursing volunteering opportunities? Today's post will discuss a few important avenues you can explore to deliver care to patients where they need it the most.
Nursing Volunteering Opportunities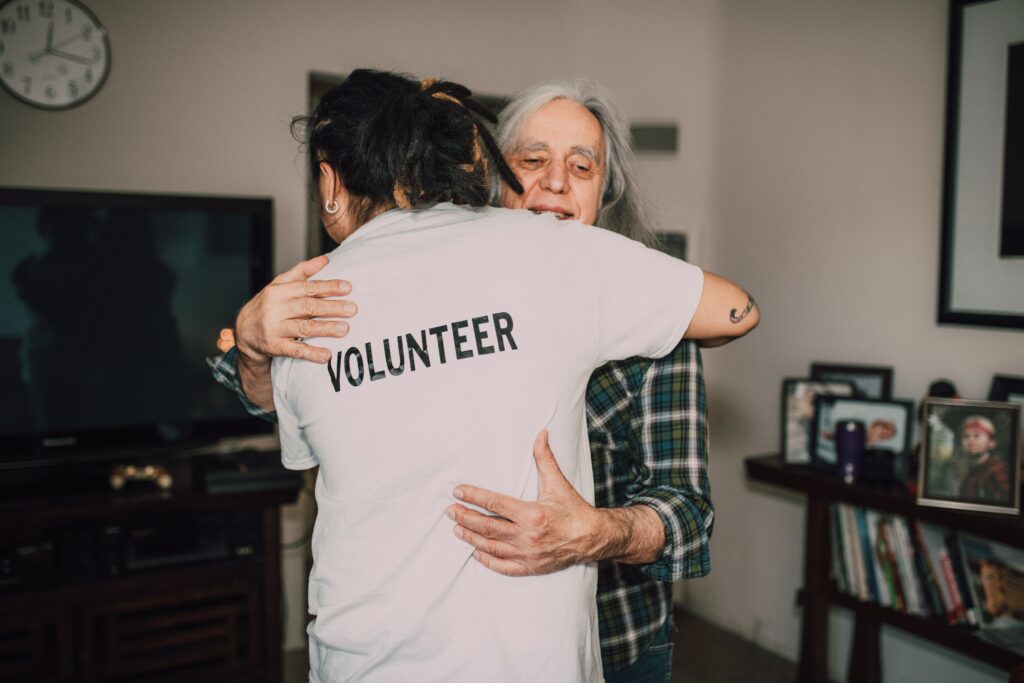 With each class you took as a nursing student, you likely felt excited to begin your career and positively impact the community. Of course, nursing programs give you the knowledge and skills to deliver patient care, but gaining experience outside the classroom is when you can fulfill your mission to help others.
Whether you have become a fully registered nurse or are yet to complete your studies and want to start helping people, there are many nursing volunteerism opportunities you can explore. Being a nurse volunteer gives nursing students and freshly certified nurses valuable hands-on experience. Not only will it help you become better at helping people, it will also help future employers see you as a valuable asset to their healthcare organization.
Medical Missions List for Nursing Volunteer Opportunities
If you want to volunteer as a nurse to deliver care to patients from vulnerable populations, there is never a shortage of opportunities. We will give you a quick overview of different areas where you can work as a volunteer nurse.
Doctors Without Borders & Nursing Beyond Borders: International healthcare volunteer organizations like Doctors Without Borders (DWB) and Nursing Beyond Borders (NBB) offer excellent opportunities to deliver care anywhere in the world. When natural disasters or emergencies demand the help of trained healthcare professionals, organizations like DWB and NBB are almost always at the forefront. Contacting these organizations can be an excellent option if you're interested in patient care and travel.
The Red Cross: Founded by Civil War nurse Clara Barton in 1881, the American Red Cross is a volunteer nursing organization that provides healthcare services to people worldwide. They offer nurses various opportunities to deliver essential services to communities everywhere in the world and gain hands-on experience in nursing skills necessary for their careers. From working with communities to help them recover from disasters to helping local services run blood drives, and more, it is an excellent opportunity to volunteer as a nurse.
Various Community Health Events: If you cannot commit to long-term nursing volunteerism opportunities, you can always consider working with your local community and volunteering for various community health events. From CPR training to health screenings and mores, you can always learn about volunteering opportunities near you by contacting your local public health department.
Homeless Shelters: Many people live without access to proper, safe, and reliable healthcare services. Homelessness is a severe public health issue, and you can work with homeless shelters to deliver care to the less fortunate in your communities.
Animal Shelters & Veterinary Clinics: People are not the only ones who need help from volunteer nurses. The Animal Humane Society and other shelters rely on nursing volunteers to help deliver care to less fortunate animals. You can even work with international organizations like World Vets to provide care to animals worldwide, completing various tasks and picking up vital skills.
Nursing Volunteerism & Nursing Continuing Education
Recertifying as a nurse requires completing a specific number of contact hours through nursing continuing education courses. Committing to long-term volunteer positions can make it seem challenging to complete your nursing continuing education courses. Fortunately, online nursing CEUs like those offered by Fast CE For Less at https://fastceforless.com/ce-courses-for-nursing/ make it possible for you to explore and complete the contact hours online. You can continue delivering care to patients without compromising on advancing your career.