When it comes to nursing, your education never ends! After years of preparation in structured education, K-12, individuals who choose to continue formalized education must endure another 2-6 years of additional education, depending on their focus of study. After formal training, many professions such as nurses, doctors, lawyers, and teachers must continue their education with specific mandatory continuing education courses every 2-3 years to meet their state's education requirements.
Enroll in the All-Access Pass with the unique Fast Fact summary of the course content to begin taking your nursing CEUs with no test.
What is Continuing Education for Nurses?
Continuing education for nurses is a pillar of the nursing profession which involves lifelong learning, and it is an important cornerstone strengthening the foundation of the nursing skill, knowledge, and expertise of Advanced Practice Registered Nurses, Registered Nurses and Licensed Practical Nurses.
Continuing education is an all-encompassing term within a broad list of post-secondary learning activities and programs. Continuing education, or adult learning, is intended for adult learners, especially those beyond traditional undergraduate college or university education. The requirements of continuing education for nurses, including Advance Practice Registered Nurses, Registered Nurses, and Licensed Practical Nurses, are established by the State Board of Nursing in all states and US territories. The term "continuing nursing education" did not appear until the middle of the 20th Century, however, the reference to ongoing learning dates as far back as Florence Nightingale, who is reported to have said, "Let us never consider ourselves as finished nurses…We must be learning all of our lives". (Cooper & Hornback, 1973 p. 19).
The purpose of continuing education for nurses is to learn or review specific learning activities that are demonstrated by earning a certificate or continuing education hours for the purpose of documenting attendance at a designated course of instruction, whether it is by participating in a seminar, online, or classroom setting. The presenters of the course must have knowledge of the subject matter and it must be presented in an acceptable, logical format that allows the learner to meet the objectives of the course of instruction.
Why Your Continuing Education Matters
The rapid and intense social, economic, and technological changes in healthcare services implore the necessity for continuing education for nurses. In fulfilling these needs, it is important for Registered Nurses, Advance Practice Registered Nurses, and Licensed Practical Nurses to be qualified academically and with current safety practices. Nursing is a profession and therefore, nurses are required to have scientific knowledge and be abreast of the continuous updates on treatments, medications, best practices for patient safety, and best patient care. Nurses must maintain and utilize their technical and nontechnical skills to help their patients and society with health needs. The more current knowledge the nurse has, the better equipped they are to provide nursing care, solve problems, and ensure qualitative solutions and best practices when caring for patients or addressing social health needs.
According to the International Council of Nurses (INC), continuing education is "…all the educational activities including individual education, in-service training, formal courses after basic education, and academic studies after graduation." Education is a lifelong process of active learning to enhance one's professional practice. Nurses must maintain knowledge to safeguard against unsafe and outdated practices. Patient healthcare and technology are changing daily, and therefore, each nurse must be engaged in continuing education.
12 Types of Nursing Continuing Education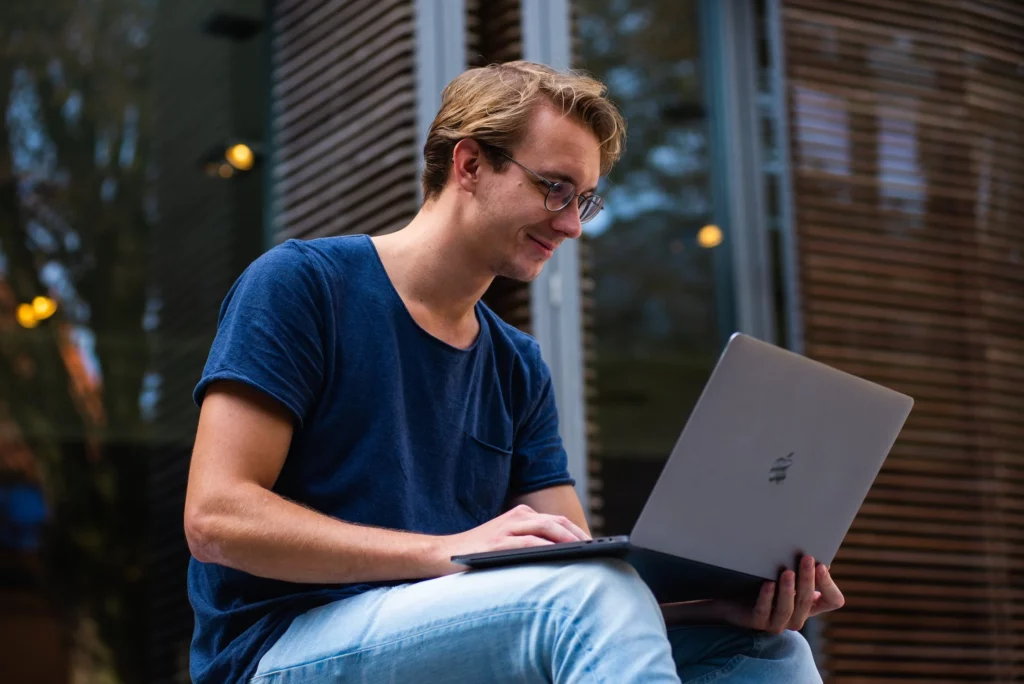 There are twelve types of continuing education: https://www.indeed.com
Postsecondary degree programs – Also known as tertiary education, is the education level that follows the successful completion of secondary education, often referred to as high school. Postsecondary education includes universities and colleges, as well as trade and vocational schools.
Professional certificates – Confirms you have completed the program and provides professional certification that may be recognized by another organization or school.
Independent study – An alternative education program that addresses individual student needs and learning styles. The model allows students to complete their academics outside of the traditional classroom.
Professional events – Allows for a group of professionals to gather and make connections and partake in lectures or presentations.
On-the-job training – Instruction for employees that take place at work. On-the-job training typically involves observation and hands-on practice.
Volunteering – A volunteering act is to give your time and service without charge.
Research – The systematic investigation into and study of materials and sources to establish facts and reach new conclusions.
Online courses (as at www.fastceforless.com ) – Website based continuing education provider that is affordable and a flexible way to learn new skills and study new and emerging topics.
Professional license renewal – Periodically completing additional training to renew your license. This process can help to learn essential skills and knowledge for your profession.
Language learning – Knowing multiple languages is a valuable career skill needed in healthcare.
Continuing education unit courses – Continuing education unit (CEU) is a credit unit that equates to 10 hours of a certificate program. CEU courses are taken through academic institutions and can be taken online.
Extension courses – Courses that colleges and universities offer to people who are not enrolled as students. Extension courses can further your career with new skill or work on personal development.
More than two-thirds of the U.S. State Boards of Nursing have education requirements for to maintain an active license to practice within the state. The requirements to maintain an active license vary according to each State Board of Nursing's regulations. Some boards require a specific number of continuing education hours, some allow research projects, and some state boards do not require any continuing education for nurses to renew their license. But, for those state boards that do require continuing education for license renewal, it is incumbent upon the nurse to seek out courses to enhance their knowledge of patient care, technology, disease processes, medications, etc. to maintain effective and safe practicing skills.
What to Expect When Continuing Your Nursing Education
Continuing education for nurses is lifelong learning. The mindset of each nurse should be that education in their chosen discipline does not stop when they graduate, but continues past graduation for as long as they practice in the nursing profession. Those who build upon their knowledge base develop a broader scope of learning, are more confident in their skills and continue to develop a higher level of critical thinking to solve qualitative problems.
One of the many advantages of a nurse continuing their education is to become cross-trained in another discipline or specialty. Nurses can opt to become certified in a specialty such as ICU, CCU, Pediatrics, Geriatrics, and Nurse Midwife to name a few. Nurses must receive training in these specialties and maintain their contact hours in nursing continuing education for the rapid changes that occur in these areas.
There are several benefits of taking advanced training courses and earning new certificates in a specialty area. Nursing continuing education will allow you to grow and expand your network to meet new people. Establishing connections is essential for career and business growth. You can obtain professional development for better job opportunities since relevant certificates can boost your employment options and prepare you for career advancement. Staying mentally sharp and healthy is another advantage of education. "Continuing to learn new tricks even when you're older helps keep your brain active and healthy." (Sharp Spring from Constant Content, September 2021).
Investing in your education is investing in yourself because you are broadening your knowledge and allowing yourself to seek education in other subjects outside of your immediate area of work. Taking a comprehensive approach to education will enable you to seek opportunities that are available in other nursing service areas that are interesting, in addition to establishing new skills, creating a bridgeway to new employment.
Continuing education for nursing courses at Fast CE For Less is worth your investment to boost your knowledge in various subjects, refresh your knowledge in areas you have not studied in some time, increase your confidence as a skilled nurse, promote job satisfaction, and create new job opportunities. Learning never ends! Remember Florence Nightingale's words, "Let us never consider ourselves as finished nurses…We must be learning all of our lives." (Cooper & Hornback, 1973 pg. 190).
Where to Find Nursing CEUs
The latest nursing continuing education courses provided by Fast CE For Less can be viewed on our courses page. Start taking your continuing education for nurses courses today by enrolling into the All-Access Pass with the unique Fast Fact summary of the course content. Also, read the Fast CE For Less Blogs and subscribe to our Newsletter on the right-hand side for the latest on new course offerings.