Obtain Your Goal of Getting Your Dream Job as a Professional Nurse
Nursing graduates have spent years in school cramming over hundreds of topics, they have memorized flashcards for disease components, medications, dosages, surgical procedures, and nursing care of patients in various health settings. Nursing graduates who have successfully demonstrated efficiency in clinical skills, theoretical application, and who have successfully passed their National Council Licensure Examination (NCLEX) exam are now ready to enter the job market.
Nursing school presented some tough challenges in juggling personal and family needs. Having to find the time to address the care for others, children or/and partners, and maintaining the household or working to support the family can be grueling. No matter the challenge, you did it! After 3-5 years of caring for yourself and family, and surpassing all educational requirements, you met the requirements for graduation, passed the NCLEX and are now ready to obtain your goal of getting your dream job as a professional nurse!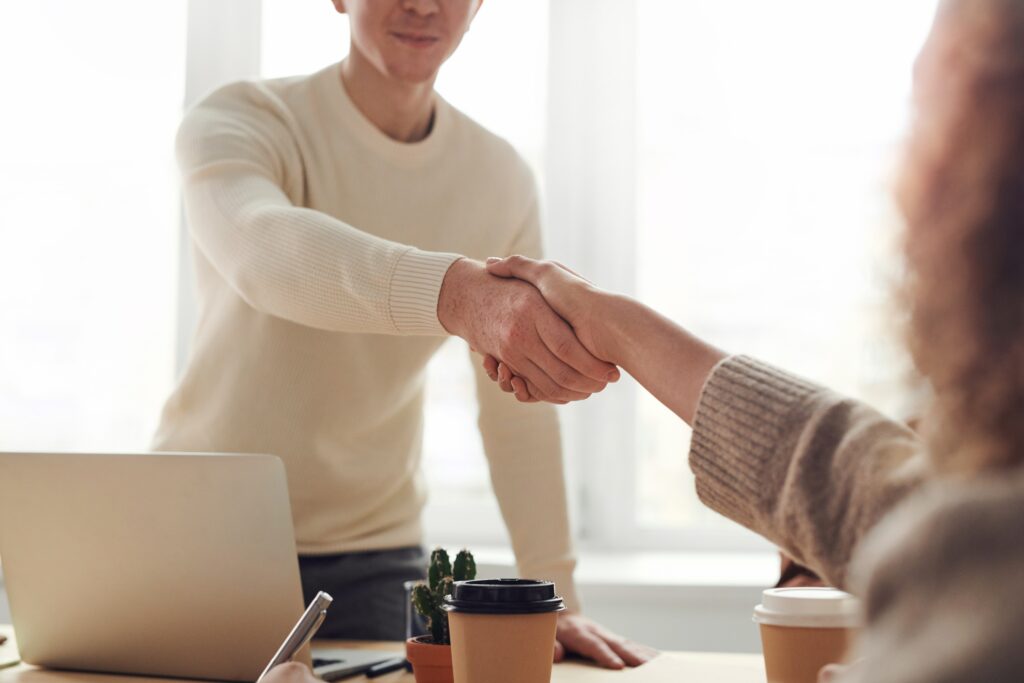 Prepare for the Interview
Resume Development
Spruce up your resume or develop one if you do not have one. Your resume should contain your contact information including your name, email address, and phone number. The employment history should be listed from the most recent to ten years back. The work history should include the period of employment, month and year, your job title and job duties. It is important to include educational achievements and earned degrees and extracurricular activities such as volunteer services and pertinent interests as well as a list of references.
If you need help with developing your resumé examples can be reviewed at www.resume-now.com and www.myperfectresume.com. If you need help in developing an outstanding resume and just do not know how to begin, seek out a professional wordsmith such as Jazzy Pen Communications at www.jazzypen.com. Expert content writers can pull the best out of you and present you on paper to help you stand out among other applicants. Your eye-catching resume will help land you in the seat for an interview.
When developing your resume to describe who you are, be sure to use adjectives that describe your traits and qualities as a person. A list of adjectives can be located at www.grammer.yourdictionary.com or www.englishtodayhere.com.
Practice Makes Perfect
To help get rid of your nervous voice and unclear responses before your interview, it is always good to have a few practice sessions. Get the help of someone to role play as the interviewer and have them ask you questions. This mock interview will help you to be better prepared for how to respond to questions, how to ask questions, what you can say and what you should not say. Mock interviews will allow you to assess how you will perform under pressure, practice enunciating your words, and present clear concise answers. You should rehearse as though the interview is real by:
Dressing for the interview. Remember first impressions are everlasting. When you enter the room for your interview be aware that the interviewer's assessment begins immediately upon seeing you.
Wearing appropriate attire; no torn jeans, tennis shoes, or hats.
Wearing slacks or a knee length skirt
Shirts should be tucked in
Blazer if desired
Your goal is to look professional, and how you present yourself to the person across from you will be important—so let the first impression be great!
Have some knowledge about the company you are going to interview with. Taking the time to read up on the company will be beneficial to you during the interview process.
What is the company's area of service?
What is the company's brand and what does the company represent?
What is the company's philosophy, and does it align with your philosophy?
Why do you want to be a part of the company?
How can you have a positive impact within the company- What are you bringing to the table?
Once you begin the interview process, do not be so eager that you rush in to take a seat. Do not be presumptive and assume your seat. You may be in the wrong chair! Wait to be asked to sit and directed to the seat to sit in. Always wait for the invitation to have a seat. When you sit down, get comfortable so you are not fidgeting and adjusting your clothes. A useful tool to manage your nerves is to place your hands on your lap with one hand on top of the other.
It is important for you to understand that job interviews go both ways. The employer is asking questions to see if you are a fit for the company and you are asking questions to see if the place of potential employment is a fit for you. Have questions prepared that you want information on.
What are the job duties?
What are the work hours and schedule- especially the weekend rotation?
What is the length of the new employee orientation?
When will the decision be made to fill the position?
To help you better prepare for a job interview there are helpful tips on www.topwealthinfo.com. A few pointers include the fact that employers seek qualified candidates who are truthful and have integrity. It is extremely important to speak clearly, with good grammar, and never use profanity or slang terminology. Be aware that the interviewer cannot ask certain questions about your family or health, but they may form questions that you can answer providing essential information to help determine your availability and physical capability to meet the job requirements. You should never be the first to bring up the salary or benefits of the position. These are generally discussed in the second interview so remember you should not expect a job offer at the first interview. The first interview is the process to help the interviewer in selecting the most qualified candidates for a second interview or to select the best candidate for the opening.
Maintain Your License with CEUs
Once you have landed your dream job as a nurse, remember you will need to maintain an active license by taking nursing continuing education courses. Fast CE For Less online continuing education courses at fastceforless.com are approved and recognized by all State Nursing Boards and US Territories to provide continuing education for nurses. Our online continuing education courses are also automatically uploaded to CE Broker for applicable states.
Congratulations on your accomplishments and welcome to the field of nursing. As a professional nurse, there is an array of great job opportunities waiting for you in numerous healthcare settings.