Nurses are the frontline workers upholding healthcare systems worldwide, ensuring patients get proper care to address various health concerns. As a nurse, you will likely encounter patients with concerns related to their physical and mental health. Besides providing necessary medical intervention, knowing how to address mental health challenges is also critical to your role as a nurse.
Today's focus will be on the mental health challenges for youth. This Fast CE For Less blog will discuss mental health challenges for the youth and how to address them to improve outcomes.
What is Mental Health?
Where physical health concerns involve a person's physical well-being in the medical sense, mental health refers to an individual's psychological and emotional well-being. A person with good mental health is likely to live a healthy and more fulfilling life, which exemplifies their ability to appropriately address and overcome challenges.
What is Mental Illness?
Mental illness is an umbrella term that covers various mental health conditions that impact how a person thinks and feels. Diagnosed accurately by qualified professionals, mental illnesses occur due to various factors, including an individual's genetics, daily habits, and environmental influences. Depending on the underlying condition, mental health challenges can materialize in various symptoms.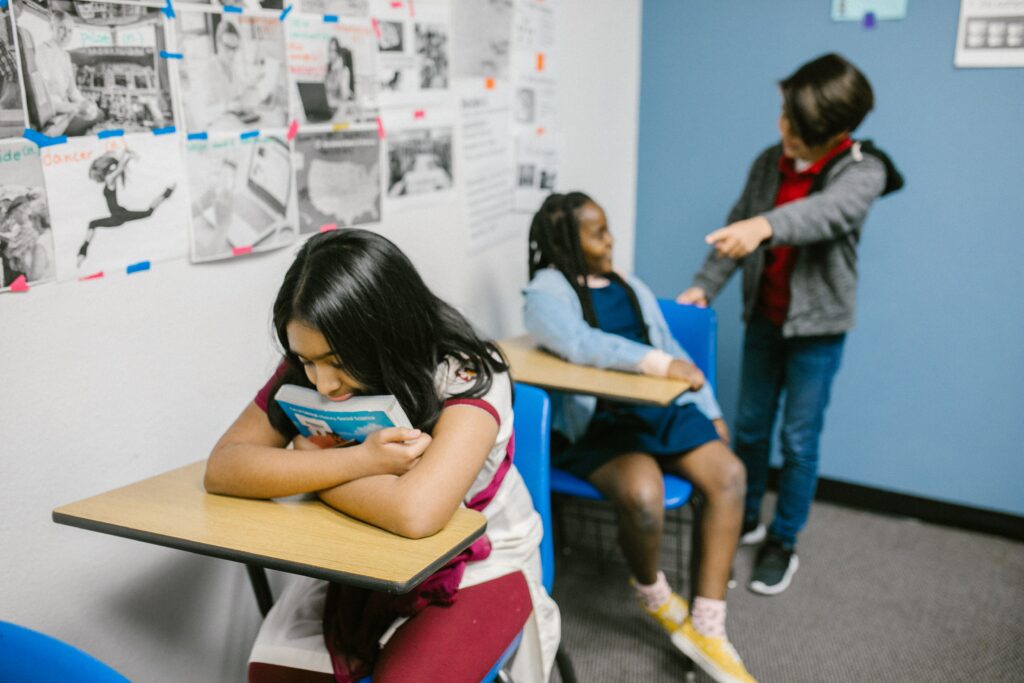 Signs of Mental Health Challenges in Youth
Each type of mental illness can result in its own signs, but most of them share several commonalities. Some of the most prominent signs of mental health challenges in youth include:
Over or under-eating
Excessive sleeping or experiencing insomnia
Social isolation and distancing from activities they typically enjoy
Feeling lost, hopeless, or helpless
Resorting to substance abuse
Feeling irritated, forgetful, angry, confused, irritable, or sad without explanation
Experiencing mood swings that leave them fighting with people close to them
Having thoughts about harming others or causing self-harm
Feeling completely unable to carry out routine activities
Left unaddressed, these symptoms can worsen, leading to a severe episode of symptoms that may be referred to as a mental or nervous breakdown. These breakdowns can be debilitating, leaving a person incapable of aligning with normal behavior.
How Mental Health Challenges Impact the Youth
The environment plays a significant role in affecting the mental health of the youth. Persistently facing mental health challenges can make it difficult for students to perform well in school. Being the place where most of the younger generation develops and prepares for life as adults, schools play a vital role in supporting the mental health of students.
As part of their efforts to address these issues in students, mental health crisis intervention is critical. By ensuring the availability of counselors and mental health professionals that students can talk to, schools can help students overcome these challenges and nurture a brighter and better future.
Schools should be ready to address these concerns by participating in practices like mental health screening, early intervention and prevention, and mental health treatment. As a nurse, you can also be critical in promoting better mental health practices in the youth. By educating young people and their parents on mental health concerns, you can help in creating an environment that helps young people navigate and overcome these challenges.
To ensure you can continue delivering adequate care, you must also keep your license from lapsing. If the time to renew your credentials is near, you must take nursing continuing education courses to fulfill your competency requirements. Online nursing CEUs like those offered by Fast CE For Less at www.fastceforless.com are an excellent resource you can use for this purpose.