"You are what you eat."
A phrase heard quite often, yet rarely understood. What you eat each day greatly impacts your health and overall well-being. Getting good nutrition through a diet for a healthier lifestyle can play a major role in how good you look and feel.
Combined with a good workout regimen, a suitable change in your diet can help you reach your health and fitness goals, reduce your risk of chronic health conditions, and promote overall health. As a nurse, it's essential to do your best to stay completely fit and healthy due to your tough routine. With easy access to fast food and processed food, maintaining a healthy diet might seem impossible with your busy schedule.
However, a healthy diet is not a one-size-fits-all solution. It is a matter of finding the most suitable diet for your needs.
If you can find the right fit for your needs, some of the benefits of a change in your diet include:
Keeps your skin, teeth, and eyes healthy
Strengthens your bones
Reduces risk of heart disease, diabetes, and other chronic conditions
Improves your digestive system
Helps with proper weight management
Boosts your immunity
Diet Types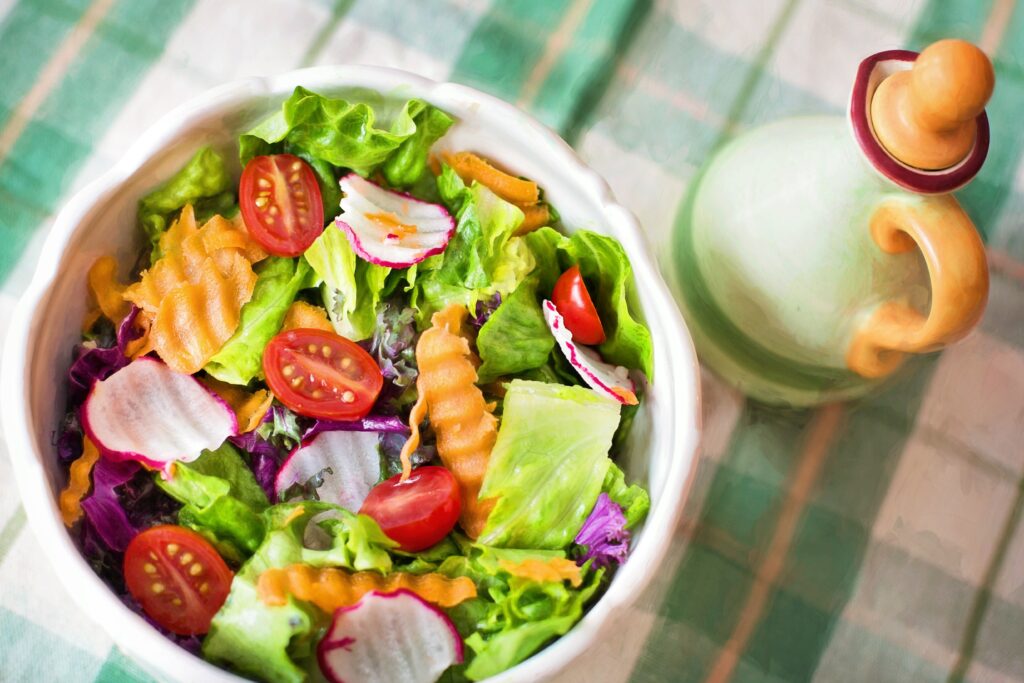 We'll give you a quick overview of a few different diets for a healthier lifestyle you can consider based on your needs.
1. Low-Carb Diet
A low-carb diet is when you focus more on proteins and some nonstarchy vegetables in your diet. The diet limits grain intake, as well as pasta, bread, sweets, legumes, some fruits, and a few types of nuts and seeds. By eliminating excess carbs, the diet helps your body reduce its overall glucose levels, encouraging your body to burn fat for energy.
2. Low Sugar Diabetic Diet
Type 2 diabetes is characterized by insulin resistance, which results in dangerously high glucose levels unless you adopt a healthier diet. A low-sugar diabetic diet may involve eating minimally processed whole foods, fiber-rich vegetables and fruits, lean proteins, healthy fats, and complex carbohydrates. It also significantly limits the consumption of refined grains and added sugars to help your body regulate blood sugar levels.
3. Paleo Diet
The paleo diet is a natural way to eat in which you abandon sugar intake. The only sugar your body gets in this diet is by eating fruit. Additionally, following the paleo diet means no more processed foods or grains. By eliminating processed sugar and carbohydrates, your system becomes used to lower amounts of glucose and burns excess fat for energy.
4. Vegan Diet
Veganism is an increasingly popular lifestyle, which involves attempting to exclude every kind of animal exploitation and cruelty, whether in food, clothing, or any other reason. Vegan diets follow the lifestyle and avoid all animal products, including dairy, eggs, and meat. There are several types of vegan diets in which you replace essential animal-based nutrients with various alternatives.
Consider Minimizing Your Alcohol Consumption
Drinking too much alcohol is never a good idea. Drinking in moderation may be good for you, but excessive drinking can increase the risk of various health conditions, like diabetes, liver problems, and some cancers. Choosing low-carb drinks, drinking slower, and limiting your alcohol intake can make a massive difference in your health and well-being.
Drink Plenty of Water
Water is essential to all your bodily functions, from your eye health to your gut health, muscles, and much more. Only drinking water and other fluids when you feel thirsty might be enough for some people. However, nurses and other professionals with active lifestyles should increase their water intake because their bodies lose more water during the day.
There are different recommendations for daily water intake, the most popular being the consumption of eight glasses of water a day. However, a better way to determine whether you drink enough water. Your fluid intake is adequate if:
You rarely feel thirsty
Your urine is light yellow or colorless
Final Thoughts
Developing a healthy eating routine takes preparation and dedication, but it pays off with great results. Changing your diet for a healthier lifestyle can help you feel better, be more energetic, and be better prepared to help your patients and positively impact your community.
Speaking of doing better in your career as a nurse, nursing continuing education courses are vital to increasing your skills and helping you advance in your role. Online nursing CEUs like the ones we offer at Fast CE For Less at https://fastceforless.com/ce-courses-for-nursing/ can be perfect for you.