A lot of people enjoy a daily pick-me-up, like a freshly brewed cup of joe, an ice-cold soft drink, or even an energy drink to get the day started. Considering the nature of their work and the odd hours, some nurses tend to rely heavily on these energizing beverages to wake up, stay alert, and focus on the task at hand. While these beverages are drastically different from each other, they share one common ingredient: Caffeine.
People have been enjoying food and drinks infused with caffeine for well over a millennium. Considering its popularity, there's quite a buzz around it. As a nurse, understanding its effects on health compared to its benefits is essential. Today's post will shed some light on caffeine, telling you what you need to know to make more well-informed decisions about your intake and how you can help others.
What is Caffeine?
Caffeine is a natural stimulant found in several food items and beverages. Widely consumed worldwide, caffeine helps you stay alert and stave off tiredness by stimulating your central nervous system and brain. Once you consume caffeinated food or beverages, the caffeine finds its way into your bloodstream through the gut, traveling to the liver and broken down into compounds that affect the body.
Caffeine primarily impacts the brain by blocking the effects of adenosine, a neurotransmitter that makes you feel tired as its levels build up throughout the day. By connecting to adenosine receptors, caffeine prevents adenosine from letting your brain feel relaxed, leading to reduced tiredness.
Foods and Drinks Containing Caffeine
Coffee is almost always the first item that comes to mind when people think of caffeine. However, it is not the only thing we consume daily that contains caffeine. Some of the other caffeinated foods and beverages include:
Energy drinks
Caffeinated soft drinks
Tea
Coffee
Espresso
While primarily found in such beverages, caffeine also exists in smaller amounts in food items like dark chocolate. Many common prescription drugs also contain coffee, and it's a mainstay in various weight loss supplements.
What are the Side Effects of Caffeine?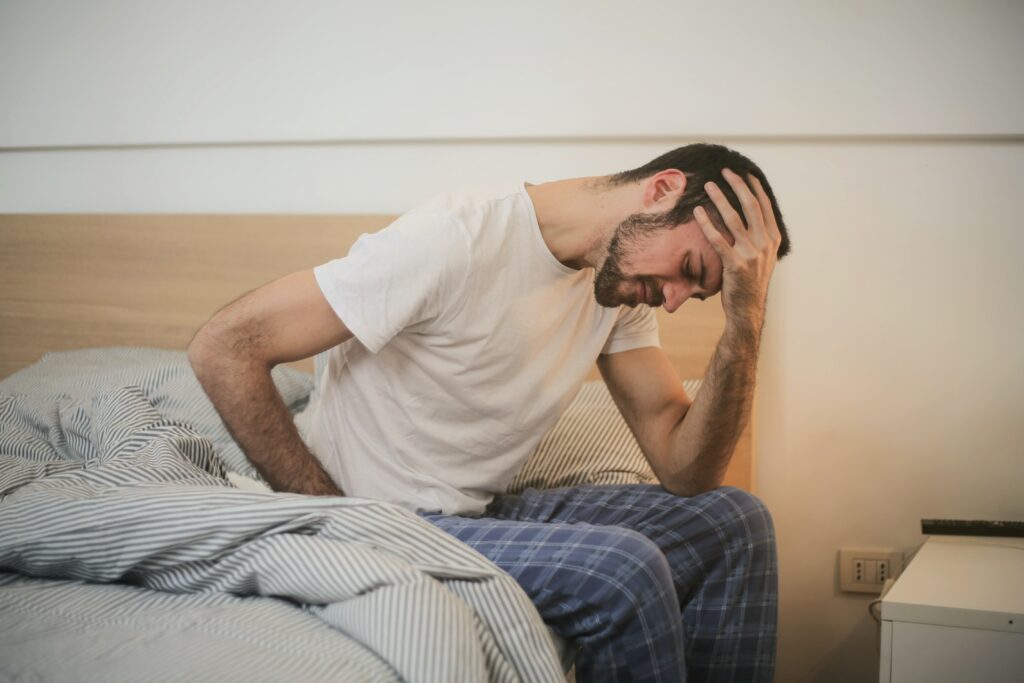 While people enjoy the alertness and energy boost, they receive from consuming caffeinated substances, having too much is never a good idea. There are several side effects of caffeine linked with excess intake, including:
Anxiety
Rapid heart rate
Sleeping disturbances
Tremors
Restlessness
Digestive issues
Hypertension
Caffeine addiction
Fatigue
Exploring Alternatives to Caffeine for Better Health
Consuming caffeine in moderation can help you avoid these side effects, but it may be better to explore healthier alternatives for stimulation. From coffee alternatives that give you that satisfaction of drinking coffee without the caffeine to healthier alternatives for caffeinated soft drinks, here are a few things you can consider trying instead:
Chicory root "coffee"
Rooibos tea
Matcha tea
Fruit and vegetable smoothies
Golden milk
Lemon water
Apple cider vinegar
Coffee might not be too bad for your health, especially if you're a nurse who considers it their best friend. However, the side effects of caffeine begin when you or anybody begins to consume excessive amounts of caffeine. Consider reducing your coffee intake to minimize caffeine dependence and take on healthier alternatives. After all, educating your patients on the side effects of caffeine will only work if you're following better health practices yourself.
Speaking of patient education, is it time for you to get renew you license? You'll need to complete a certain number of contact hours through nursing continuing education courses to get your license renewed. Online nursing CEUs like those offered by Fast CE For Less at https://fastceforless.com/ce-courses-for-nursing/ offer you a quick, convenient, and affordable solution to complete the credit hours necessary to expand your skills and getyou license renewed.