Nurses are considered some of the most trusted professionals in the healthcare industry. Being the bridge between patients, patient families, primary care providers, and other healthcare organization staff, they are well-positioned to connect with and help their patients in a way no other can.
Nurses specialize in various areas within the healthcare industry. Their primary role is to care for patients. Caring for them also means listening to their needs or understanding what they might not say but need. As a nurse, you are responsible for helping your patients feel as comfortable as possible while working diligently to achieve a positive outcome. Functioning in this role means you must gain your patients trust, often within a short period of time. Unfortunately, the fast-paced nature of most nursing jobs does not offer the time to nurture patient relationships as most nurses may like. Nursing in long-term care (LTC), however, offers a completely different opportunity.
Unlike many other nursing specialties, LTC gives you the time to really know your patients and their families. When it comes to building and fostering patient relationships, long-term care nursing is a genuinely relationship-based specialty. If you plan on specializing as a long-term care nurse, knowing what the job entails can help you make a well-informed decision.
This post will tell you what you need to know about long-term care as a nurse.
What is Long-Term Care?
Long-term care involves several services to help individuals needing assistance with their health and personal care for short or extended periods of time. These services offer patients the chance to enjoy living as safely as possible without encroaching on their independence. When daily activities become to challenging for an individual to handle, nurses and other staff members are readily available to provide assistance in LTC facilities and LTC home services.
Who Needs Long-Term Care Services?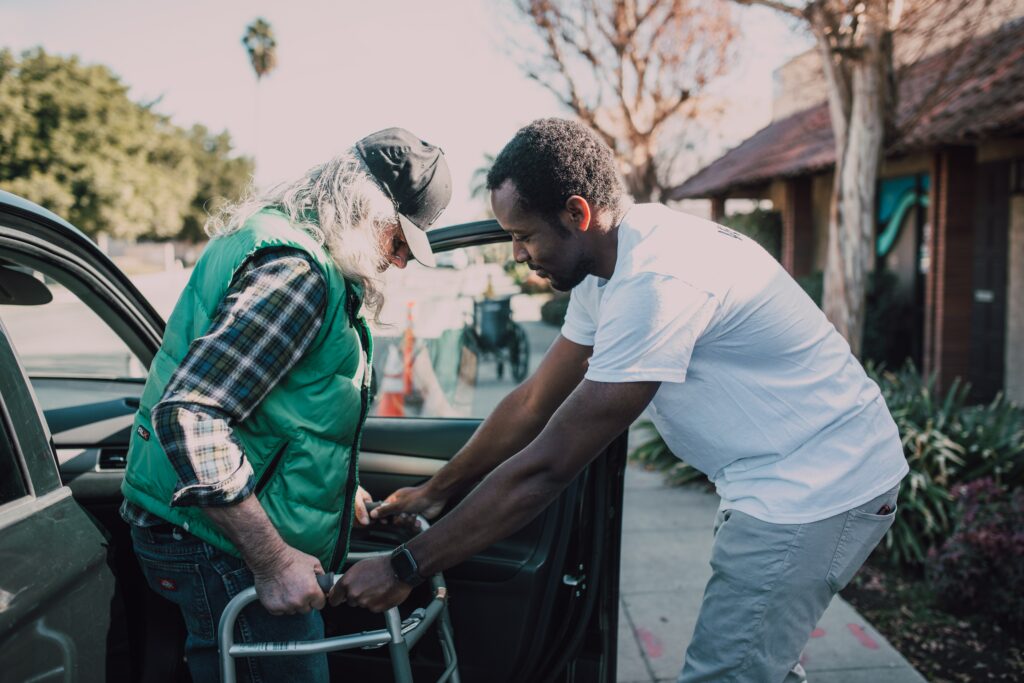 Depending on the specific circumstances of each person, long-term care may be offered for a few weeks to a few months as an individual recovers from debilitating medical events. Long-term care can also be an ongoing and lifelong requirement for patients with chronic care needs.
Long-term care may be necessary for a patient regardless of their age, gender, ethnicity, or any other factors. However, older adults over 65 comprise almost 70% of patients requiring long-term care services. Currently, there are roughly 65,000 regulated LTC facilities throughout the US, and they account for an estimated 8.3 million residents in nursing homes, adult daycare facilities, and assisted living facilities. The actual population of the serviced age group may be much higher, considering the prevalence of home LTC services as well.
According to the latest demographic statistics for long-term care in the US:
Around 7% of inpatient LTC patients comprised of people below 65 years
38% of LTC residents were aged between the ages of 65 and 84
55% of LTC residents comprised of females, with males accounting for a third of the population
In terms of ethnic breakdown:

89% of residents were white

6% of residents were black

5% comprised of other races
Bear in mind that these statistics are from 2018 when the last comprehensive survey of the demographics was taken. The figures may be drastically different today, considering the pandemic's impact.
Different Types of Long-Term Care Services
Several different services are under the long-term care, including institutional care and non-institutional care. Below is a short list of various forms of long-term care services:
Nursing homes
Home care services
Home personal care services
Adult daycare services
Senior homes and assisted living facilities
Respite care
Hospice care
Inpatient hospital care
Each type of LTC service can vary in how much it costs. It all depends on the specific needs of individual patients and all the particular services necessary to help them in LTC.
What is a Long-Term Care Nurse?
Long-term care nurses are professionals specializing in caring for patients who need extended care, including patients with injuries, illnesses, disabilities, and age-related issues. When you become a long-term care nurse, you will join a growing band of nurses in a high-demand field in the healthcare industry.
As a long-term care nurse, you will likely care for the same group of patients on a daily basis, allowing you to develop close relationships with your patients, and often times, their family members as well. It is essential to remember that many patients in long-term care facilities are more likely to face higher mortality rates because of the nature of their respective situations. Being emotionally mature to deal with the death of patients with whom you form bonds will be essential to sustain a successful career in this field.
What Are a Long-Term Care Nurse's Responsibilities?
As a nurse in long-term care, you will have several responsibilities to maintain your patients' health and safety. Some of those responsibilities include:
Creating a safe environment for your patients: LTC patients are prone to falls and accidents, especially older adults in LTC facilities, and they need an environment designed to keep them safe. For inpatient settings, you must take on the task of setting up necessary precautions to prevent falls. It is also an essential responsibility to educate your patients on precautions they need to take. In outpatient long-term care roles, nurses must help patient families establish a safer environment to prevent falls, including installing bed rails,
Monitoring patients: Primary physicians cannot see every patient simultaneously. Nurses are responsible for monitoring the patients in inpatient and outpatient settings to stay abreast of their conditions. Watching for signs of clinical deterioration will be crucial in ensuring the best possible outcome for long-term care patients. You must also be cognizant of medications, including, medication management, drug interactions, and any other potential issues to reduce medication risks and prevent medication errors.
Patient education: A well-aware patient is likely to achieve positive outcomes, whether it is regarding their medication or precautions they need to take. As a long-term care nurse, patient education is critical to your job. Educating your patients on their care and medication regimen will help them in helping you provide better care.
Speaking of patient education, getting your license renewed will play an important part in your pursuit of becoming a long-term care nurse. Completing a certain number of credit hours of nursing continuing education courses is necessary to recertify as a nurse and advance your career.
As you work toward becoming an LTC nurse, your hectic work schedule might make it difficult to find the time to complete nursing education courses. Fortunately, online nursing CEUs like the ones available at Fast CE For Less at https://fastceforless.com/ce-courses-for-nursing/ give you a better chance at completing the necessary credit hours to get recertified and advancing your career.