If you work as a registered nurse (RN) in California, you know how gratifying the experience is. For a state with high living expenses, California also offers some of the highest salaries for registered nurses nationwide. On average, an RN can easily make a little over six figures in the state, surpassing most other states. Combined with an excellent climate, it is an amazing state to live and work in.
Every state requires nurses to renew their licenses every two to three years. This way, each state's board of nursing can ensure the highest standards of patient care delivery. An essential part of the license renewal process is completing a number of nursing continuing education hours required by the state's nursing board.
With every state having its own nursing board, the requirements for license renewals also differ. In California, the California Board of Registered Nursing oversees licensing for RNs in the state. If the time to renew your license is near, you must understand the nursing board requirements in California for license renewals. For nurses renewing their licenses for the first time, Fast CE For Less has created this guide to explain the process, including providing step-by-step instructions and explaining the continuing education requirements.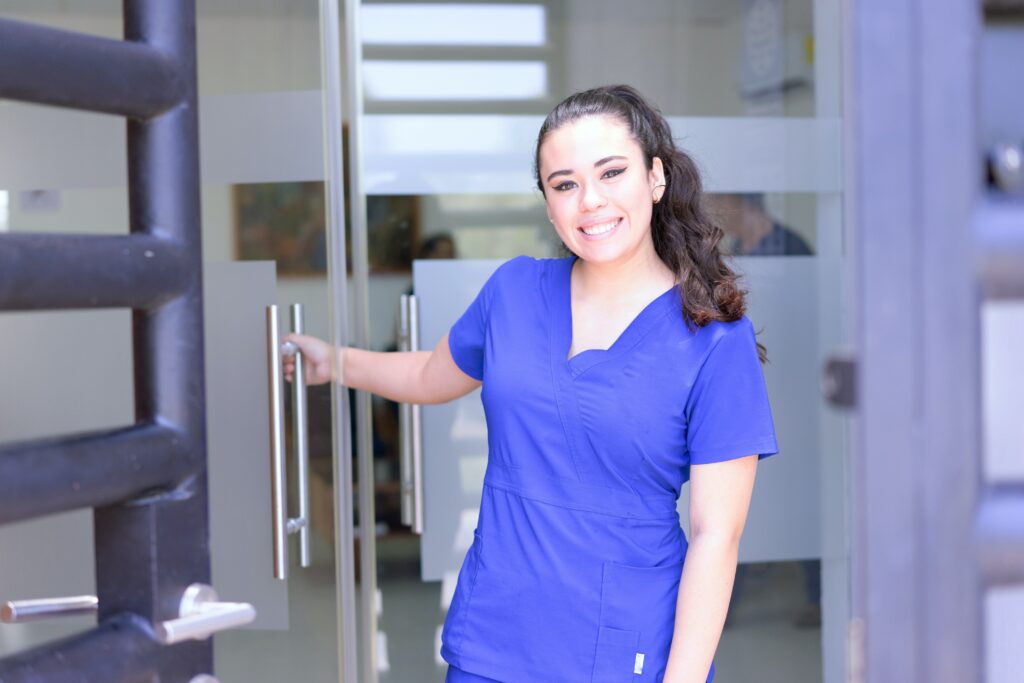 Instructions to Renew Your Registered Nurse License
You must renew your license prior to the expiration date. That said, you cannot renew your license earlier than three months before your license expires. To renew your registered nurse license in California, here are the steps you must follow:
Step 1
To renew your license, you must first access the BreEZe Online Services system linked here. If it is your first license renewal, you can find the BreEZe registration link in the right column. Find "New Users" in that section and click on it. Follow the prompts and answer all the questions to complete registration.
Step 2
After completing registration, go to the menu labeled "Quick Start" You should find the option labeled "It is time to Renew!" under "License Activities." Next, click the "Select" button.
Step 3
You will be redirected to the "Registered Nurse Renewal Introduction" page. We suggest reading everything mentioned there. Once you finish reading and understanding, click "Next."
Step 4
Once you click "Next" after reading the information on the Registered Nurse Renewal Instruction page, you must read the Information Privacy Act. After going through the document thoroughly, check "Agree" to move on to the next step.
Step 5
You will be prompted to answer a few questions related to Transaction Suitability. After answering those questions, click "Next" to move to the next step.
Step 6
Answer all the questions presented to you on the page, click next, and verify that the information is correct. Once you check the information, you can move on to the next section.
Step 7
In the Continuing Education section, click on the "Add" option to enter a new record. Next, enter all the information available on your nursing CEU certificate. Continue adding all of the records of your completed nursing CEUs until you register at minimum of 30 continuing education hours. After that, click "Next."
Step 8
Next, you will be prompted to answer a few questions about your license renewal. Carefully review and answer all the questions before clicking "Next."
Step 9
After your continuing education requirements are completed, click the "Add" button, fill in the information requested in the "Work Location" portion, and click "Next" to head to the "Healing Art Survey." Fill out the survey before clicking "Next."
Step 10
In the "Attachments" section, click "Attach" and attach any documentation requested. If there are no documents for you to attach, simply click "Next."
Step 11
Carefully review the "Application Summary" page to check whether you added all the requested information correctly. Take your time to ensure you did not miss anything. If you must change anything, click "Previous" until you get to the section in question and add the necessary details. Once you verify all of your information as being correct, go down to the "Proceed to Payment" section.
Step 12
After reading the attestation, select "Yes," then click on the option to pay, enter your payment information, verify the details and select "Next." Select "Process," and you will get a notification that your payment has been successful. If you want to keep a receipt, you can select the option to print a copy.
Final Thoughts on How to Renew Your Registered Nurse License in California
If you are renewing your license for the first time, you should know you are in luck. The California Board of Registered Nursing does not require RNs to complete 30 hours of nursing continuing education for their first license renewal. That said, you must still complete at least one contact hour on Implicit Bias in Healthcare for your initial license renewal.
For new nurses, you must also understand that the California Board of Registered Nursing issues your first license for two birthdays and not two full years. For your first renewal, the license will expire on the last day of your birthday month. After that, you must complete 30 hours of continuing education and renew your nursing license every two years.
You can find more information about the continuing education requirements for the California Board of Registered Nursing at www.fastceforless.com/nursing-ce-california.
Remember, the continuing education courses you take must be approved by the state board, and that is where Fast CE For Less can help. Visit www.fastceforless.com to take the nursing continuing education courses necessary to renew your registered nurse license in California. The online nursing CEUs are affordable, convenient, and can be completed online at your own pace, allowing you to complete your nursing continuing education requirements while managing your busy schedule.